Finding the Hero Inside of Him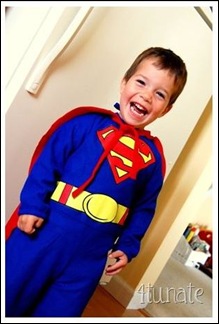 As a girl, we grown up with the desire to marry our hero.  From an early age, we dream of our future husband being strong, fearless, protective.  Although the prince on a white horse may be childish and unrealistic, the desire to marry a hero is not.
My four 3 year old sons are starting to show some of the characteristics that can develop them into heroes. Although I may selfishly want to shelter them and keep their childlike innocence as long as possible, I do not want to get in the way of teaching them to discern evil from good…
Continue reading at The M.O.B. Society…
I'd love to hear your thoughts!