Veggie Tales In Real Life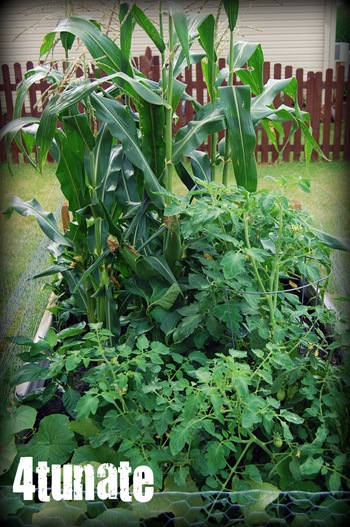 Our little garden has been good to us.  We started off with a nice little harvest of sweet peas.  Most of them didn't even make it inside the house. They were eaten raw off the vine by my little snackers. Next we had several servings of green beans.  And now we're picking sweet corn and tons of cucumbers.  The peppers and tomatoes should be right behind!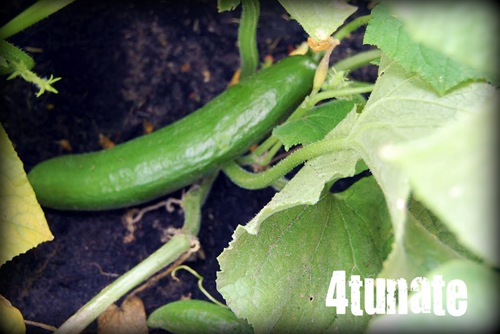 It's been such a great hands-on family project and I can't wait to expand it next year!  It's been so fun to watch the Veggie Tales come to life in our garden. 
We've been waiting on "Bob the Tomato" to turn red…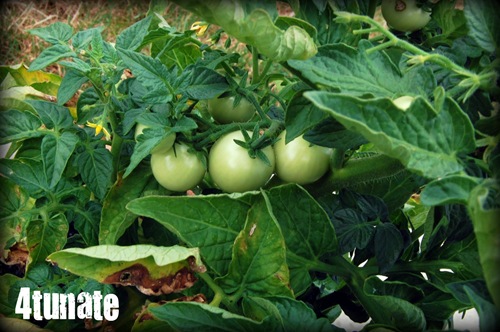 The boys are eager to eat the veggies if they are fresh from our garden.  I guess they like to know where their food comes from!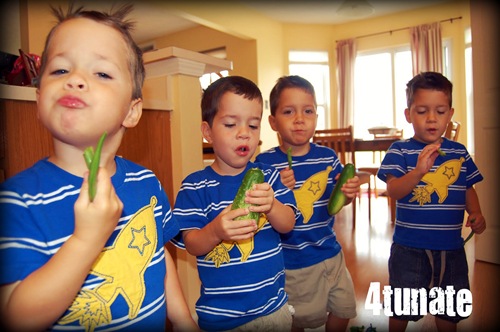 Green Beans raw?  YUM.
And they even come back for more…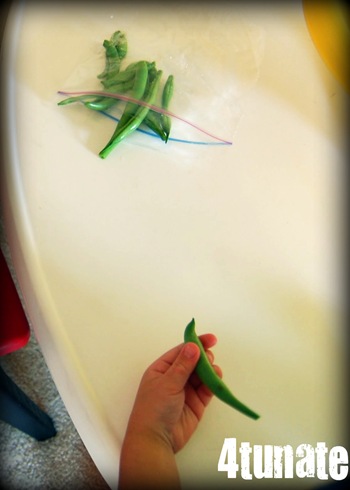 It makes a mama happy.

This post is linked at Balancing Beauty and Bedlam.