At The Old Ball Game…
It was a great day for baseball. 
And a great day to share with our parents at the old ball game.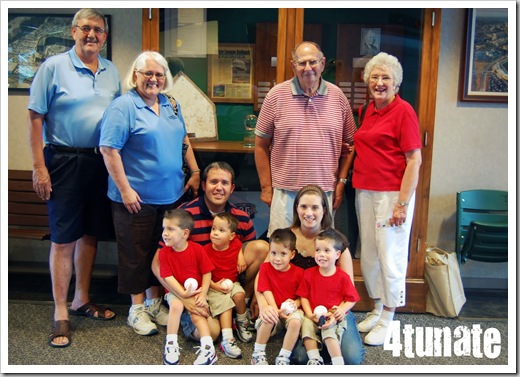 Before the 1st – 4th ceremonial pitches we were able to hang out on the field with the Marsh Mouse and Rowdie. Thank goodness for all the Disney Character Greetings to rid them of any mascot fright!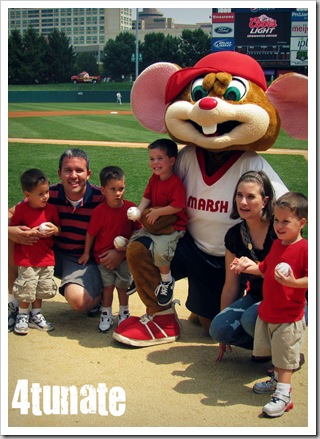 Warming up with Rowdie…I'm sure he was nice and warm in that costume.  It was well over 90 degrees outside.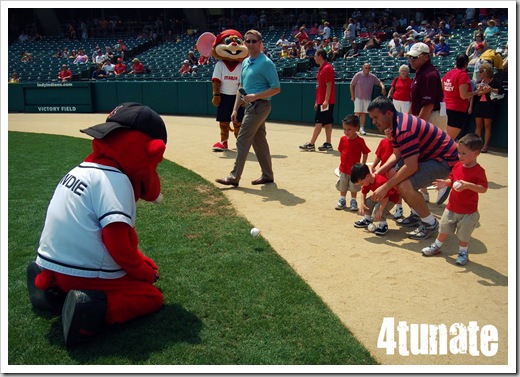 Brad was able to give a few words about our experience with the March of Dimes and a little about our personal story.  He does so great speaking in front of people.  Me?  I prefer writing! =)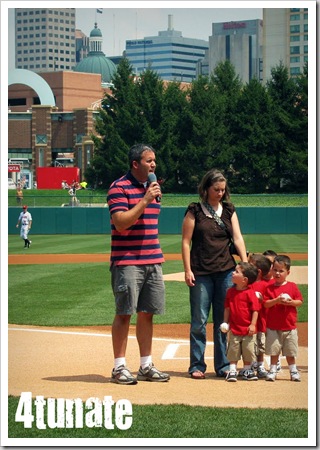 Oh how I wish I had video to show you.  I would have loved to see it myself.  My Flip video camera was…you guessed it… in my pocket.  I wish I could have somehow been a spectator and a participant at the same time.
I guess you'll have to simply take my word for it.  They each pitched one after another, like they'd done it a thousand times before…Isaac hesitated, but once I convinced him that Rowdie would give his ball back, he let it fly.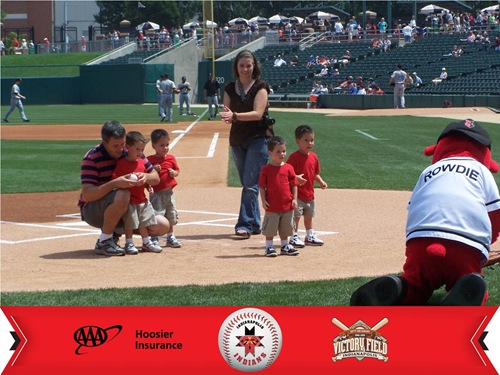 After nearly wilting in the sun and gaining a new respect for mascots, we headed into the A/C Suite (provided by Flagstar Bank – HUGE THANKS!).
It was so nice to have some extra hands and love to go around.  Plenty of laps for everyone.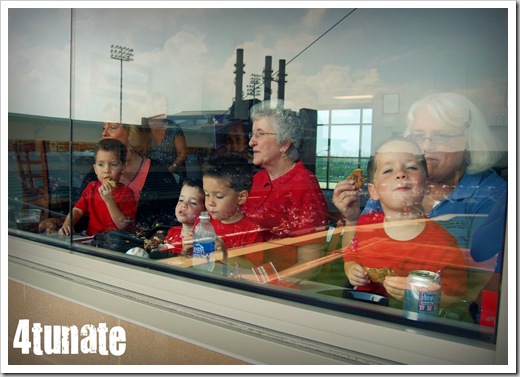 The Grandpas liked the view from the balcony.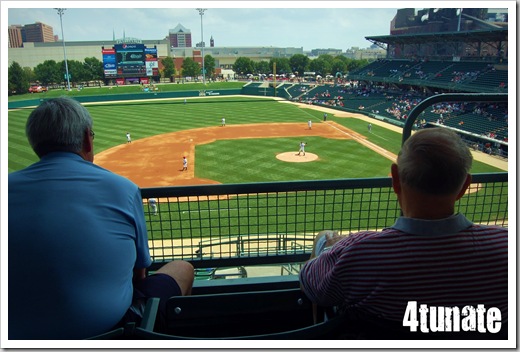 So did Mr. Isaac most of the time. (Thanks for the hat, Mr. Kevin!)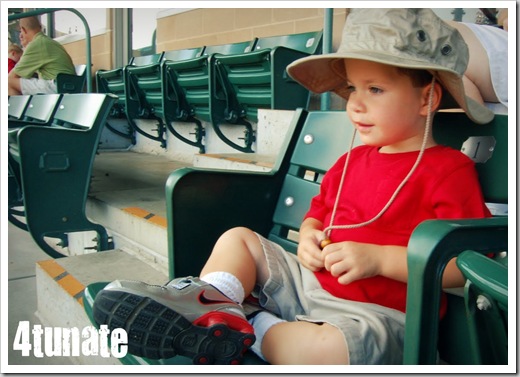 Of course we all had to be outside for the 7th inning in preparation for the 7th inning stretch and singing one of the boys all time favorite songs, "Take Me Out to the Ballgame".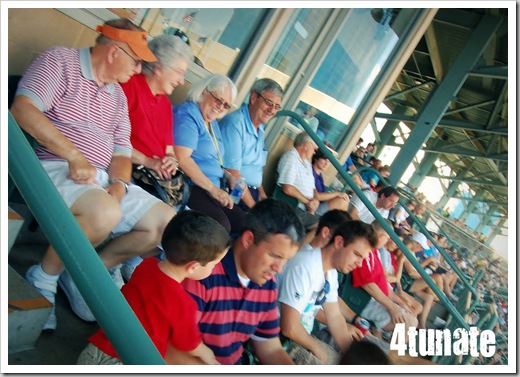 Thank you so much, Mary, for giving our family this opportunity.  Thanks also to the Indianapolis Indians for such an awesome memory, you took us out to the ballgame in style! We ALL had such a great time!
What's YOUR favorite ballpark memory?