No Quad Stroller at BlogHer This Year…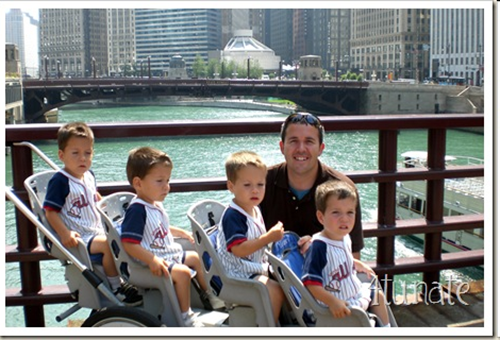 I can hardly believe it's been a year since we had our first ever blogging conference experience at BlogHer.  It was a whirlwind of people, sessions, and social events.  More importantly it was a growing experience for our family.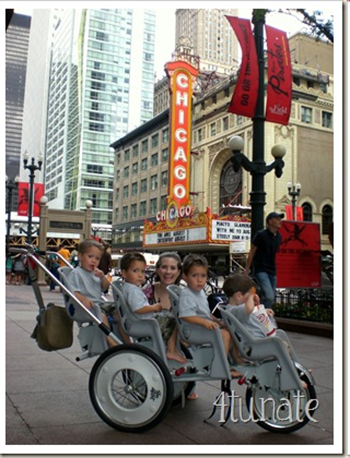 It was a true adventure for the six of us; Maneuvering a quad stroller in downtown Chicago, showing the boys the sites, watching them gain so much confidence in a few short days.  We came home and they were honestly different kids.  They took so much in, and we too gained confidence as parents. We embraced the challenges of traveling with 4 two year olds in the city, and were motivated to keep experiencing life opportunities, rather than looking at traveling with quadruplets as an obstacle.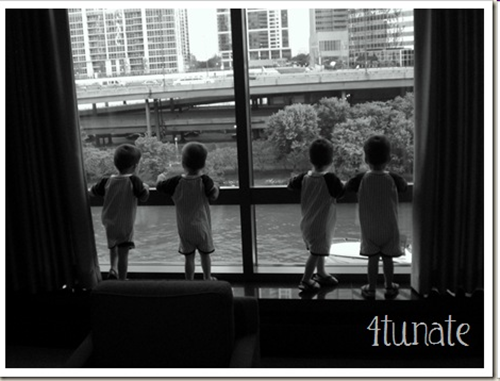 This year BlogHer is taking place in NYC, and for "multiple" reasons it wasn't feasible for us to attend. Although the tweets from the Today Show and roadside Waffle Truck make me miss so many faces that I love, I know that home is right where I need to be.
At #HomeHer10.
Surrounded by these 4 handsome, barefoot, outgrowing the stroller fellas….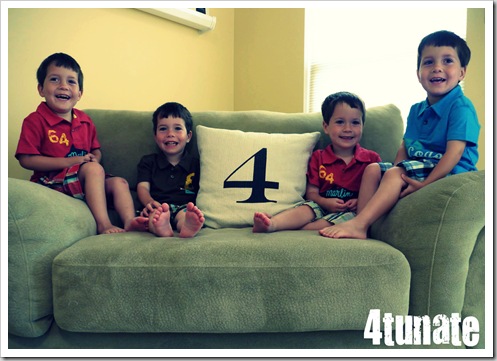 PS Winners of the Ultimate Summer Sandwich Party will be posted shortly…
Linked to Life Without Pink and A Daily Dose of Tony