My "Pledge" to Be More Domestic
You know how I've been struggling with balancing it all?  Well, I've made some great strides.  I've scheduled some "me" appointments, I've been exercising more often, I've been studying my Bible better, I've been working on my role as a wife not just a mother, and a few other things.  However, housekeeping keeps falling through the cracks.
Don't worry, I haven't went all "Hoarders" or anything…
It was dusty enough to write on the bookshelf. Proof?  If you insist!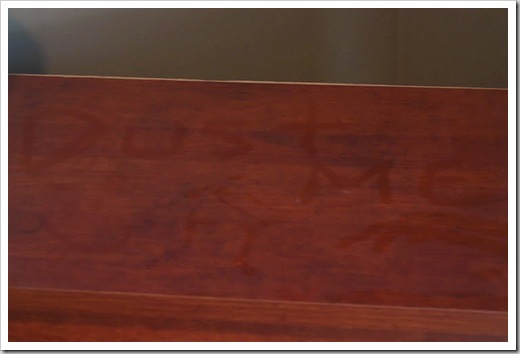 Embarrassing but true.  You've been there too, right?  (Nod your head or at least pretend.)

In order to get my fall decor out, I knew everything needed a good dusting. So I got out my trusty Pledge®, turned on some tunes, and in no time I was finished.  Why do I put it off for weeks when it's that simple?
The Pledge® Yellow Can can make more of your home glow than you probably think because it dusts, cleans, shines and protects not only the wood (furniture/cabinets) in your home but it also makes stainless steel, granite/marble and leather look great too!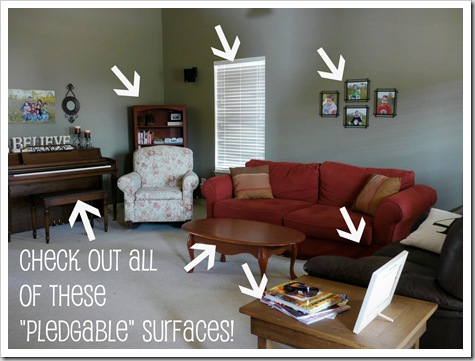 And since cleaning is contagious, I kept on chuggin' into the kitchen. My stainless steel dishwasher sparkled like new with just a simple wipe down. My cabinets were shinier than I've seen in… *ahem*. Even the oven hood got some love and attention.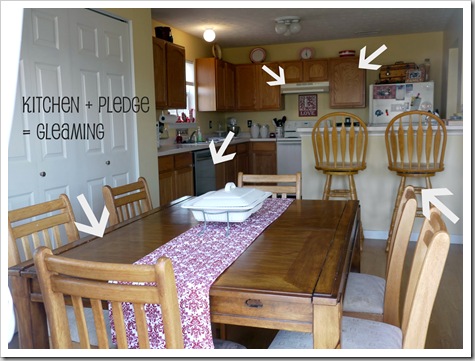 I used to be so disciplined to do a few cleaning tasks each day, and now all that seems to get accomplished is the laundry!  (Which feels like a full-time job at times!) I know in order to maintain the clean, I need to make cleaning part of my routine again.
I work best with a cleaning plan and a checklist, so printables like these are helpful to me:
Also, as the boys get older, I'm involving them more and more in things they can do to help around the house.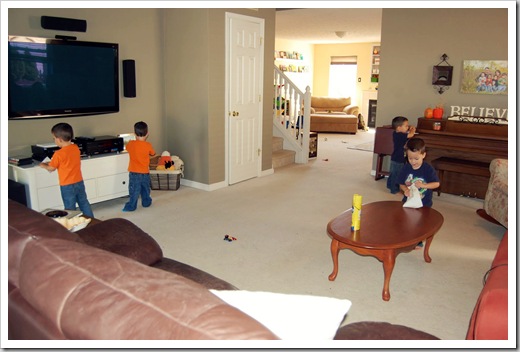 Some things I have them help with as 3 1/2 year olds?  Putting away their shoes, helping with emptying the dishwasher, putting away their socks and underwear, picking up toys, and assisting me in dusting or wiping up spills.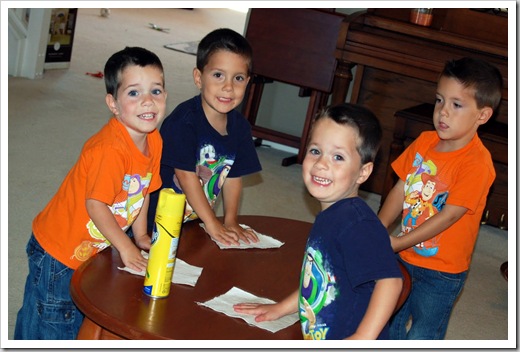 Resources for Teaching your Kids Responsibility at Home:
So tell me, how do YOU keep up with it all?  What's your cleaning routine?  Do you involve your kids in home management tasks?  What's your advise to help me keep my domestic "pledge"?
QuatroMama
Thanks to Pledge® and One to One Network for sponsoring my efforts in writing this post. My honest personal experience, dusty shelves, and smiling little cleaning helpers are all my own.