As Thick As Thieves
Brooks and Clark are two peas in a pod.  They've shared a womb, they've survived a miracle, they've shared a crib, and now they share a room together.  Yet the love they have for one another goes deeper than location or circumstance.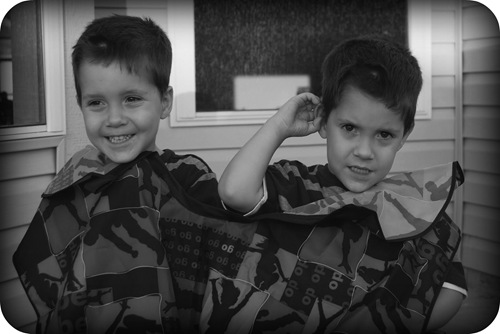 No one has to encourage them to play together or pretend with each other. They simply love being together. (Even when needing a hair cut.)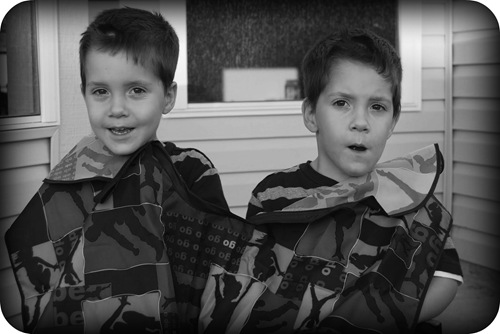 There's no need to enforce their affection.  There's no explanation for how they understand one another and anticipate the other's emotions, reactions, or imagination.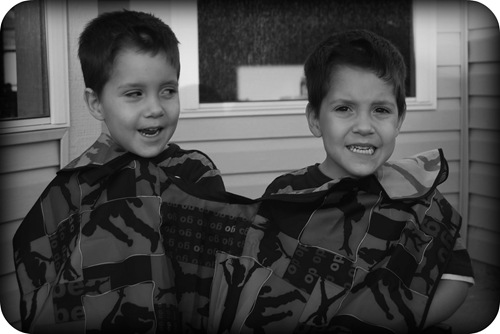 There's something truly special about their relationship, their brotherhood, their identicalness. May it never loose its wonder or its closeness, and always remain as thick as thieves.