Fun 4 A Buck – Shaving Cream Finger Paint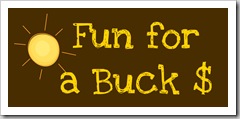 It's been a while since I have featured a "Fun for a Buck" activity. After being cooped up for days with various illnesses, I resorted to a can of shaving cream and decided to share the mess fun with you!  Back in my "working days" I used shaving cream as a sensory activity and had almost forgot how much kids love swishing their hands in the foamy soap. My boys collectively did a good job of keeping it on the table and off of the floor.  And it was a great excuse to give the table a deep clean at the end of the activity.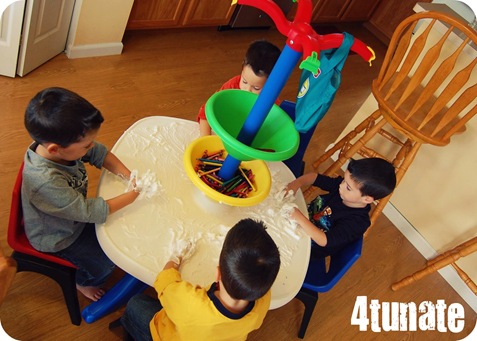 Just spray a mound of shaving cream on a flat surface and let the finger painting creations begin!  You can also add a few drops of food coloring if you are the more daring type. I must say, this entertained them for a good half an hour and they loved the opportunity to get their hands messy. 
Now you might think this activity would cost less than a buck, being that you only need shaving cream and a flat surface, but be prepared to use at least a half a roll of paper towel when wiping down little hands, shirts, arms, chairs, table, and anything else that might cross their path before they are wiped clean! =)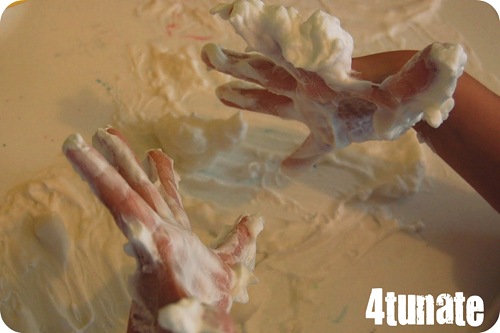 Need more "Fun for a Buck" ideas?  Try these: