Early Birthday Surprise: Toy Story 3 On Ice Tickets
The boys received a early birthday surprise this weekend from their Aunt Kristy and Uncle Ryan: Tickets to Toy Story 3 on Ice! I can remember going to Disney on Ice when I was their age as one of my first memories. They LOVED it and hopefully they'll remember it for years to come!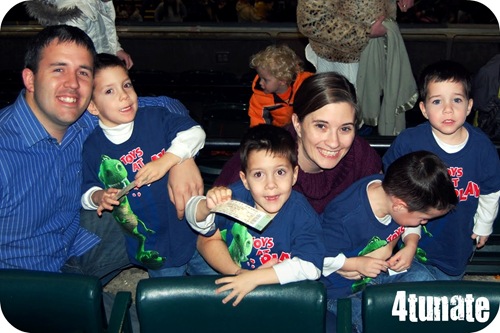 Hardly ever a perfect family picture, but worth trying! =) They were so excited to have their own tickets and thought they could use them to watch another show the next day! (I wish, Buddies!)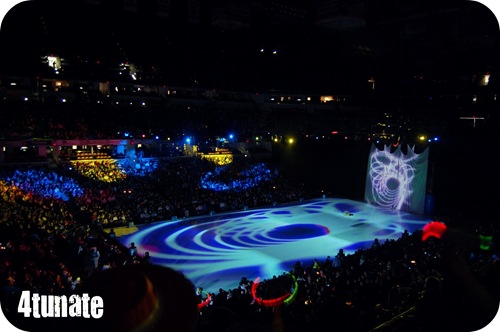 We waited eagerly for the show to begin!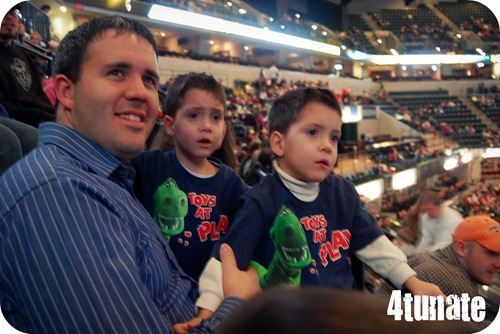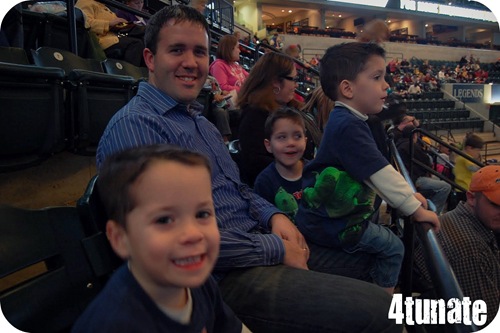 It was so fun watching the boys cheer as each of their favorite characters skated out for their introduction.  Clark loves Rex and Buzz the most, Isaac loves Woody and Ham, Brooks loves Jessie and Buzz, and Henry loves Bullseye and Buzz.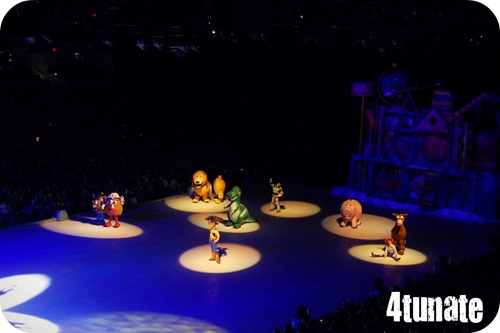 Disney put on a great show, just as you would expect from Disney.  Great costumes, acting, music, talent, and all round fun family entertainment!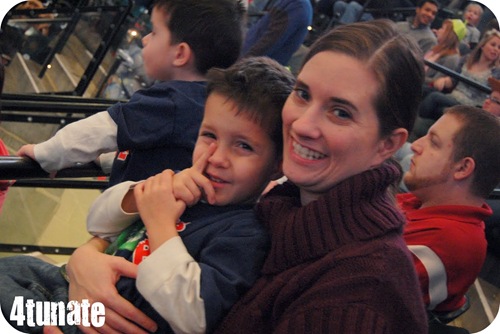 Loved taking this in with a boy (or two) on my lap! Seeing it through their eyes is THE BEST!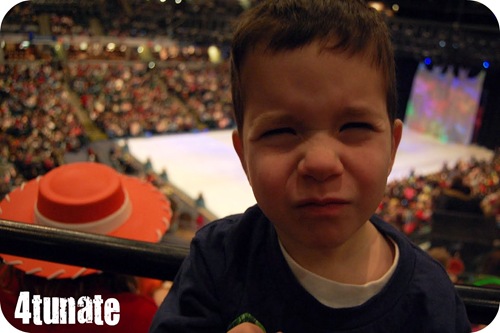 Henry provided some comic relief during intermission.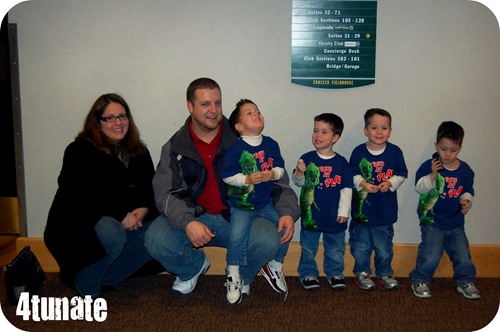 THANK YOU, Aunt Kristy and Uncle Ryan, for making this birthday so special already! The boys have been practicing their ice skating (on the carpet) and acting it out ever since!  Thank you for loving on our boys!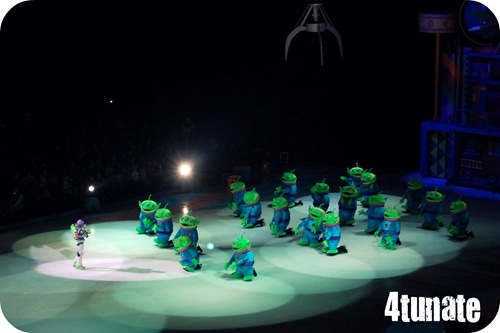 "We are eternally grateful." – The Toy Aliens