Homemade Face Paint
Yesterday was one of those afternoons that lingered FOR-EV-ER.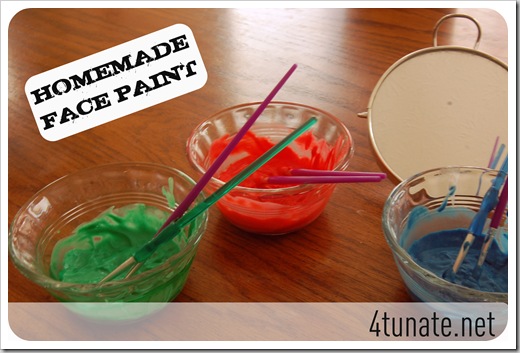 I'm sure you never have days like these 😉 … but we've had some fevers and colds this week, so we are a tad stir crazy, grumpy, and tired.
I picked up my copy of The Preschooler's Busy Book in search of a craft or something we could make together to get us through the afternoon. I decided on a whim to give the Homemade Face Paint a try. The recipe from the book seemed simple enough, but in order to have several colors and enough for four faces I tripled the recipe.  (I had more than enough, so next time I would probably just double the recipe.)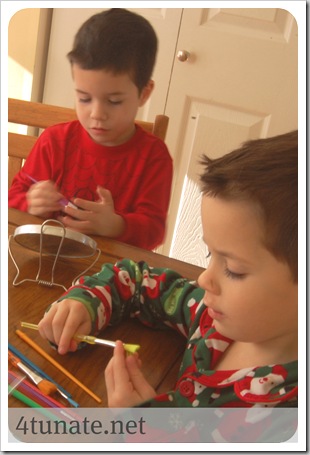 Homemade Face Paint: (Double Recipe)
2 tsp. Cornstarch
1 tsp. Facial Cream or Lotion
1 tsp. Water
Food Coloring
Combine the cornstarch, cream, and water in a small bowl.  Divide into a few smaller bowls to make separate colors. Add several drops of food coloring in each individual bowl until desired color is reached.
I am in no stretch an "artist", but they didn't seem to notice.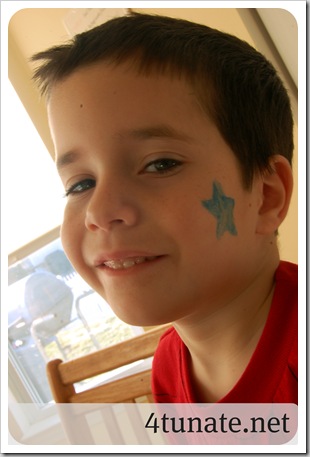 Even when my "Spiderman Spider" turned out like an octopus.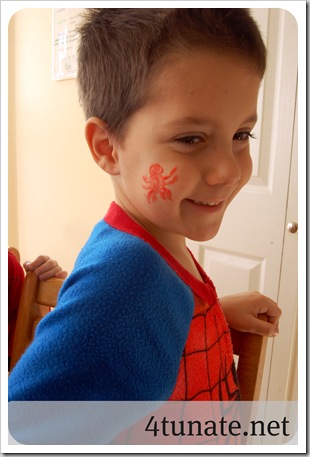 What do YOU do to get through tough indoor days?