Section 7. Row 17. Seats 1-6.
I can't even fathom how much it would cost to take our family of six to a NBA Indiana Pacers game with lower level tickets. I'm thinking it could pretty much pay for a vacation somewhere warm. But when six tickets were offered for FREE through a friend of Brad's in his professional organization, we were GAME! (HUGE THANKS JOSH!!!)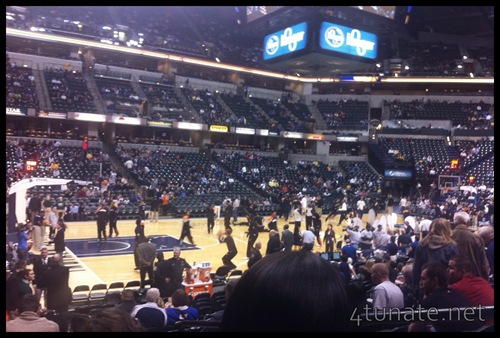 The boys were amazed by it all and lasted the entire game… well past their bedtime.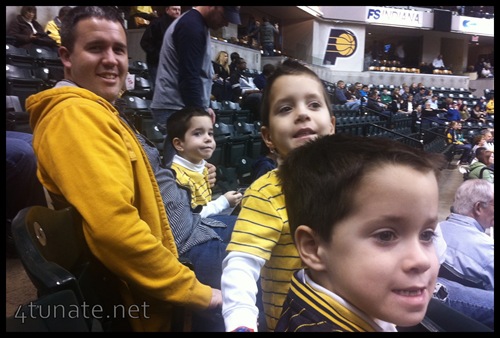 The mascot, Boomer, was a big hit of the night.  Isaac got a "rescued" (aka Goodwill find) Reggie Miller jersey for Christmas that he insists on wearing every single day while he shoots hoops with his Little Tikes basketball hoop for hours a day.  No exaggeration…HOURS!
Remember how he could shoot hoops at age 2?  The dream continues…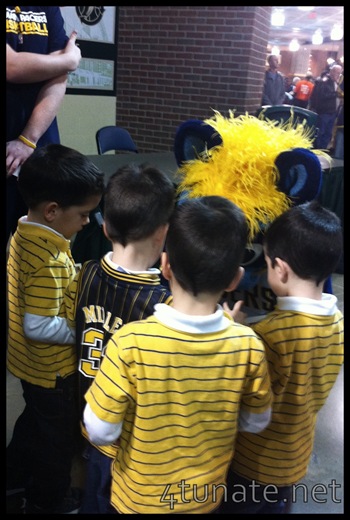 Not much competes with getting to take in a professional basketball with a son or two on your lap.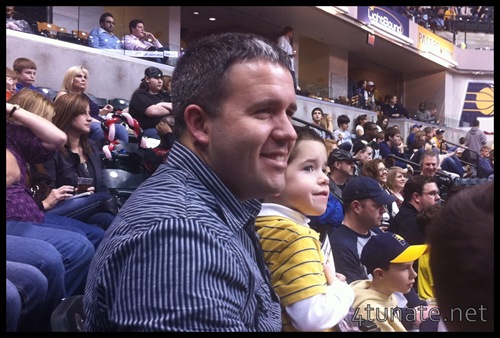 The energy was still going strong after the game, which led to a victory dance outside the newly renamed Banker's Life Fieldhouse.  
The adventures never end with these little dudes!