March Madness Bracket Busters: Kid Picks
It's the most wonderful time of the year!  Christmas March Madness, Baby!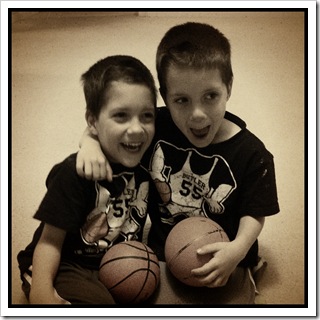 This year we decided to get the boys in on the MADNESS of March by picking their own group bracket.  It turned it to a rowdy, hilarious, and thoroughly entertaining process.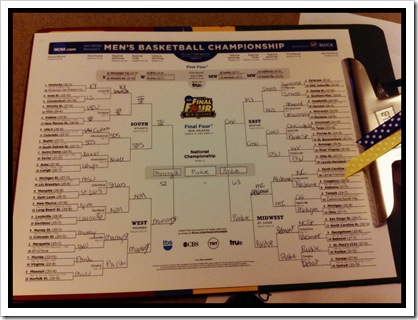 Their Final Four Team Predictions:
With the final game being Purdue vs. Murray State 63-52 (Completely made up on their own!)
Clark Kellogg, if you need a sub this weekend, my boys would be happy to help commentate and strategize!
I sliced the 30 minute selection process down into a 3 minute highlight real that is a must watch, even if you're heart isn't in the NCAA Tournament. So amusing to hear their reasoning behind their picks and the group basketball game while making picks.
Let the Madness Begin!!!!! Who are YOU picking to go all the way?