7 Pinterest Life Hacks Worth Trying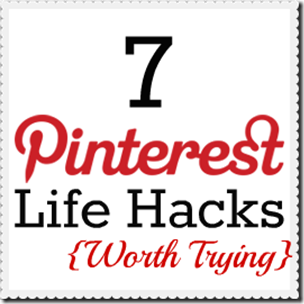 I love when the most brilliant things in life are SIMPLE.  Often the things that are life-saving, sanity-saving, and time-saving are those genius ideas that leave you thinking, "Why didn't I come up with that?" 
Here are 7 of My Favorite Life Hacks and Sanity Savers that I've Found Through Pinterest That Are Worth Trying: {aka Flop Proof!}
1. Starbucks Spill Proof Paint Cups – I love this idea for spill-proof painting by using a Starbucks cup (or I noticed Dairy Queen Arctic Mists come in the same type of cup). Creativity without the spills! 
2. Cereal Canister Trash Can – Y'all this has changed my world. We pass it around the van, and our it has vastly improved our interior appearance.
3. Homemade Natural All-Purpose Cleaner – In the last 6 months, I've change to all natural cleaning, and I LOVE it.  I love not worrying about the toxins, saving money, and it's so simple to make. This recipe is my favorite all purpose cleaner – I use it for bathrooms, the kitchen, just about everything!
4. Dish Rack  Coloring Book Organizer – This is on my list to tackle this weekend.  I love how organized, yet still accessible this idea is for the coloring table.
5. Homemade Cream of Soup – Another simple and easy kitchen hack that saves money, and is a much healthier alternative to the canned varieties.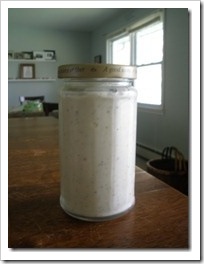 6. Cleaning a Cast Iron Skillet with Salt – I love cooking with my cast iron skillet, but who knew that cleaning it with salt not only helps preserve the pan's seasoning, but helps absorb the food residue and remove oils as well?
 7. Milk Jug Lamps – Wouldn't this be PERFECT for camping?  Eager to try this "bright" idea on our next outdoor adventure!
What are YOUR favorite Life Hacks and Sanity Savers?