A Treetop Date: Go Ape! Zip Line Adventure at Eagle Creek
I can't even begin to describe the THRILL and FUN adventure Brad and I were able to take part in over the weekend.  Thanks to my Indy Geek Girls and Go Ape!, we were able to try out Indy's first zip line and ropes course at Eagle Creek Park (just minutes from our home)!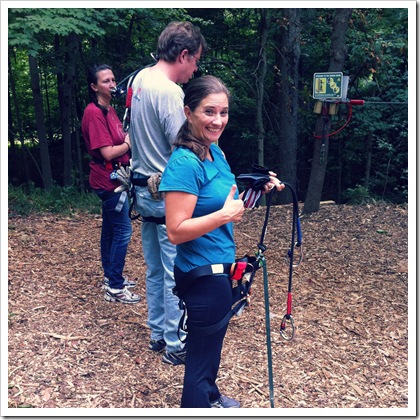 I was a little bit nervous that I would have to change underwear mid-course during the training, but once we completed the bunny-hill training, I felt fairly certain that I wouldn't come off the course like this poor fellow…
The course was mapped into 5 individual sections, each having a little more thrill and challenge than the last.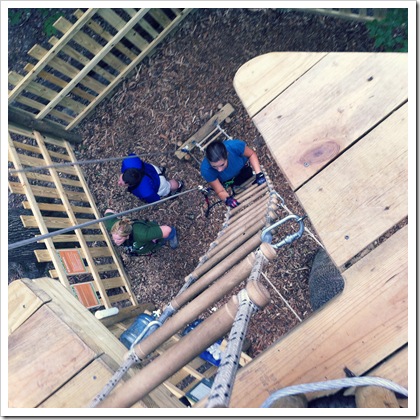 Balancing bridges, ladders, and nets took you higher and higher into the tree canopy, with only one way down. ZIP LINE, BABY!
Each challenge brought it's own thrill, challenges, and the rewarding sense of accomplishment at the end of each course.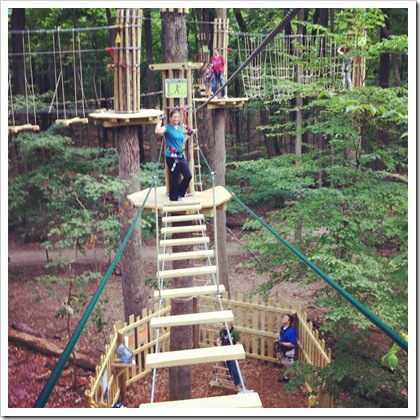 I loved the opportunity to cheer each other on, give tips to the person behind you, and help each other conquer our fears. Talk about a GREAT teambuilding activity!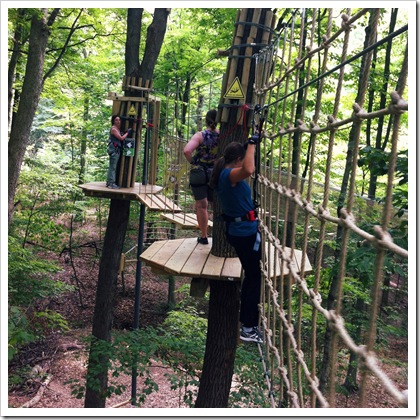 I had so much fun up in these trees – such an awesome adventure and lesson in trust and letting go.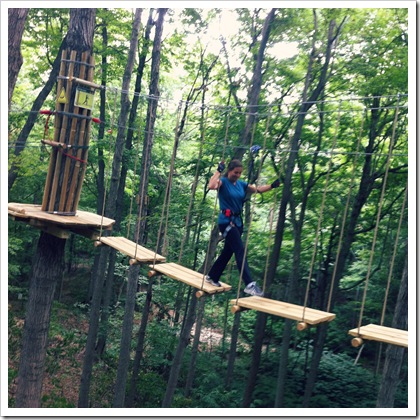 And every once in a while, you just had to pause and take in the beauty. I mean, how often do you get a treetop view like this?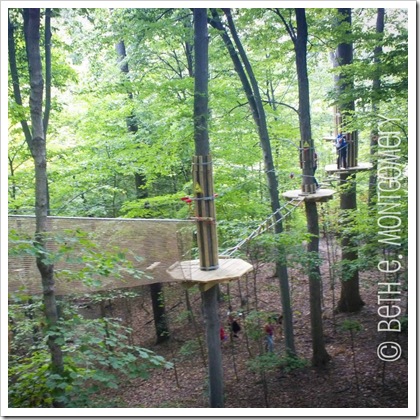 So thankful to take on this incredible adrenaline rush with my #1 Teammate!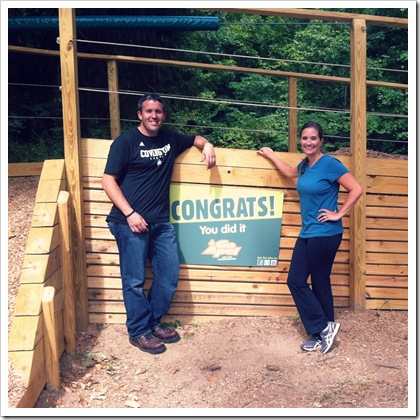 We did it, Ladies!  All sweat and no tears.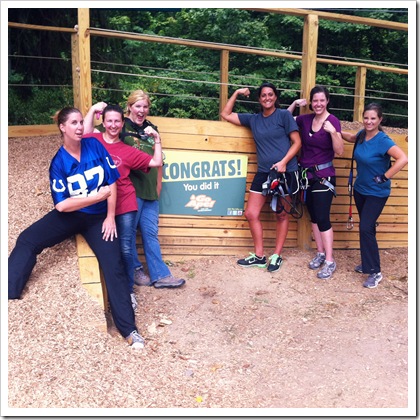 {A special thanks to Go Ape! for allowing us to try out the course, and for Sarah who arranged all the details. I shall forever be indebted to you! }