Simple Outdoor Adventures for Boys {Day 22}: Hands on Farm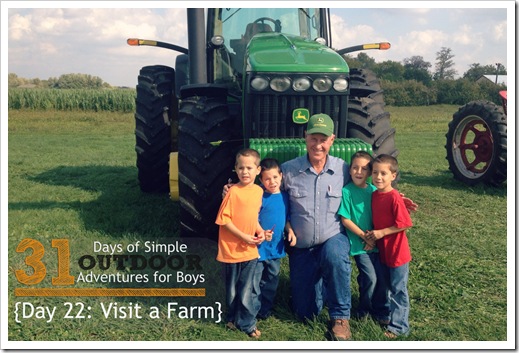 Visit a Farm or a Farmer…
   Supplies:
A Working Farm
Farm Equipment
Farmer
There is so much to learn about our land and food from some of the hardest working members of our nation. Every farmer we've been in contact with has been more than willing to take time with our boys to show them their equipment, answer questions, and share their knowledge of all things farming.  And the boys "eat" it up!  They learn so much about the planting to harvest process, and even some economic lessons along the way. We really can't thank our local agricultural heroes enough!
Getting to know them personally is a great experience. And after all, what boy doesn't love to climb into a tractor and check out all of its bells and whistles? Better yet, maybe you can hitch a ride!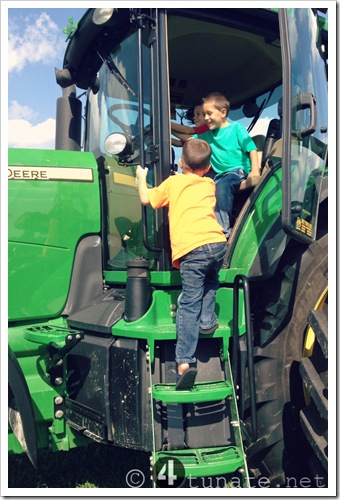 Helpful Tips/Resources:
* Check with your local co-ops, agricultural department, and/or meat markets to learn more about farms in your area.
* Local and State Fairs are another great opportunity to get your hands on farm animals, equipment, and materials.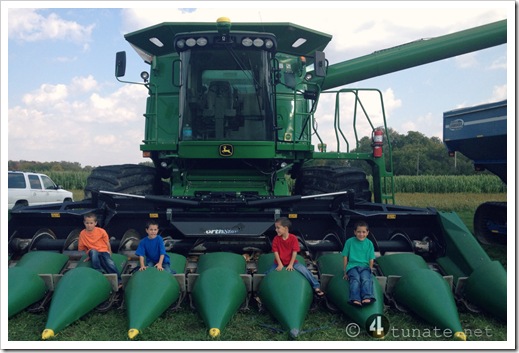 What kind of agriculture is your area known for?