Because Sometimes We Need Some High Fives in Motherhood…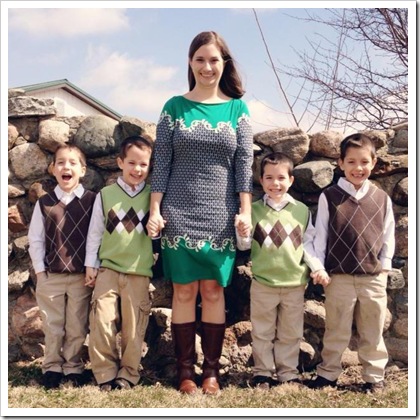 Yesterday was my 7th Mother's Day, but I'm far away from figuring out this motherhood gig.  How did our moms make it look so easy? 
It's a game of trial and error, making something out of a mess, and asking for forgiveness in the process. It's a dance of receiving grace and extending grace. (And sometimes it's not the most elegant or pleasing to watch dance.)
We need those cheerleaders on the sideline telling us "good job" even when we know how miserably we've failed.  We need a hand to pull us back up, when we sink with guilt and defeat.  We need a cold cup of water when we are breathless. We need some high fives and "atta girls" in this thick, sticky, and tiring race when we feel like throwing in the towel. We need a pat on the back just for getting through another day.
There is no prize money or accolades at the finish line, but the rewards are hidden in the race.   Perhaps it's come in the form of a smile during a midnight feeding, or a hug after you've bandaged a knee, or a fist bump after a soccer game, or a thank you from a teenager who you didn't know noticed your extra effort, or maybe it's another mom who holds the door so you can make a quick escape with an uncooperative toddler.  It may be found in realizing that you're more courageous now than ever.
Let's continue to rally one another and cheer each other on, instead of throw darts of discouragement or judgment.  Let's stand on the sidelines with grace and reassurance, because this motherhood race is a marathon, not a mile.
And after all, high fives, fist bumps, pats on the backs and applause are free.