Tips for Road Trip Survival with Kids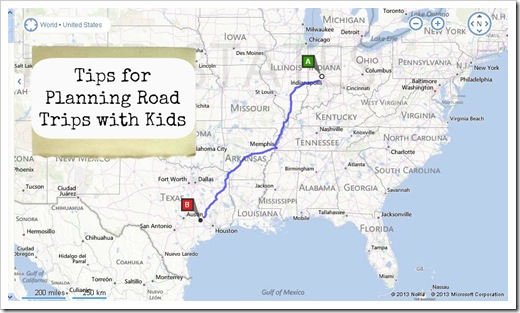 The van is locked and loaded, and we are hitting the road for a few days of highway togetherness! I plan on blogging a lot of our travels this week, so stay tuned for our journey to deep in the heart of Texas!
I'm sharing some of my top road trip survival tips over on Land O'Moms today, and how we keep our sanity when we're strapped and trapped!  Find out our go-to road munchies, ideas for creativity, and favorite entertainment distractions by clicking over to read more! 
I'm curious how YOU survive long road trips with your family…what audiobooks, iPad apps, DVDs, games, and other roadside entertainment saves your sanity?