KidVentures Featured in The Hendricks County Flyer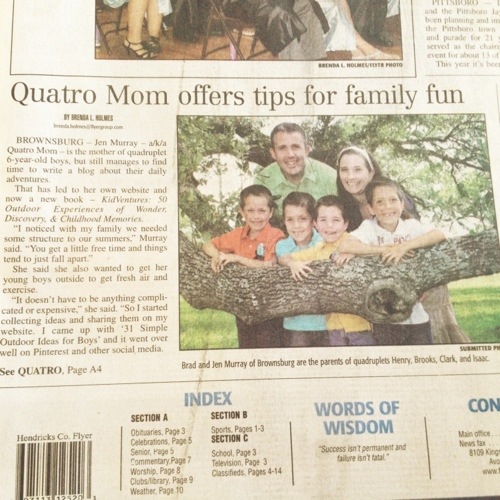 Happy Monday morning, Friends! Hope you are rocking this week's to-do's like a boss!
What a pleasant surprise to find out KidVentures was featured this weekend in the Hendricks County Flyer as a front page story!
In addition, my sweet friend Cherie from Queen of Free gave us a shout out on WTHR's Weekend Sunrise yesterday morning!
Look for another media spot a announcement next week! So happy to spread the word about KidVentures and encourage others to make this summer the one to remember!
What kind of outdoor adventures did you conquer over the weekend?