Texas-Sized KidVentures: Fishing
Turns out everything IS bigger in Texas…even the KidVentures! We had a generous helping of adventures last week during our trip to Texas, and I'll be sharing those here this week.
While enjoying country life in Texas last week, the boys got to wet a few lines and catch some fish at the pond…also known as "tanks" to the locals.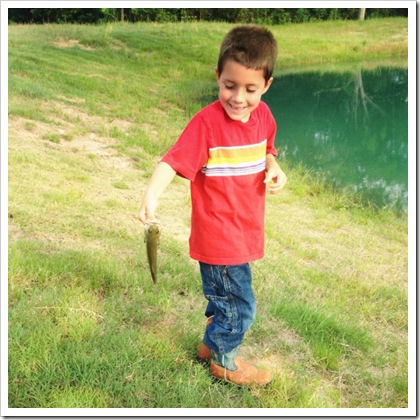 The boys love fishing with their daddy, and I know that even though it's work for him to keep everyone's line untangled, bait hooks, and help four at once that he loves it too.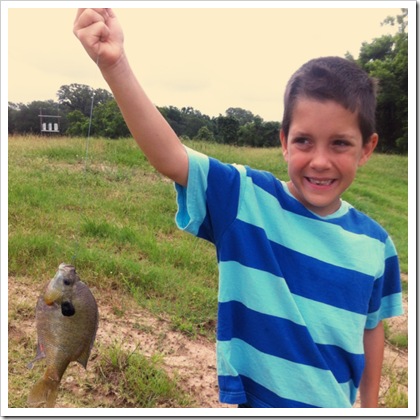 Their proud smiles are an awesome payment, after all.
How about you, have you taken your kids fishing?
Looking for more ideas to keep your kids busy and make this summer memorable?  Check out the KidVentures ebook for awesome bucket list activities all in one resource!