Texas-Sized KidVentures: Rope Tree Swinging
Turns out everything IS bigger in Texas…even the KidVentures! We had a generous helping of adventures last week during our trip to Texas, and I'll be sharing those here this week.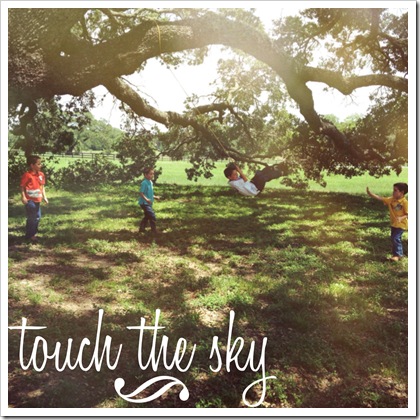 Growing up, my church had a large hill with a playground and land, including a tire swing that hung from a giant oak tree.  After church every Sunday, all of the kids headed for "the hill" and spent Sunday afternoons taking turns swinging to the tree tops on the tire swing. There's something about  a tree swing that is a million times better.
I was so thrilled that my boys got to experience one of my favorite childhood pastimes last week, under the enormous Live Oak tree.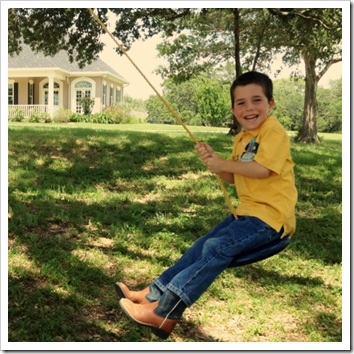 It was so fun to watch them push one another and take turns flying under the gigantic limbs.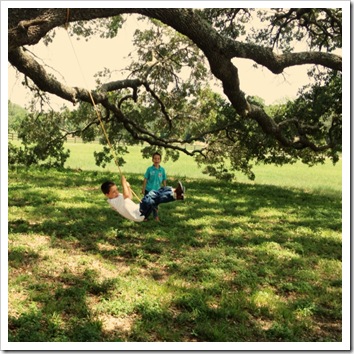 Have your kids ever tried swinging on a rope tree swing?
Looking for more ideas to keep your kids busy and make this summer memorable?  Check out the KidVentures ebook for awesome bucket list activities all in one resource!