Texas-Sized KidVentures: Tractor Rides
Turns out everything IS bigger in Texas…even the KidVentures! We had a generous helping of adventures last week during our trip to Texas, and I'll be sharing those here this week.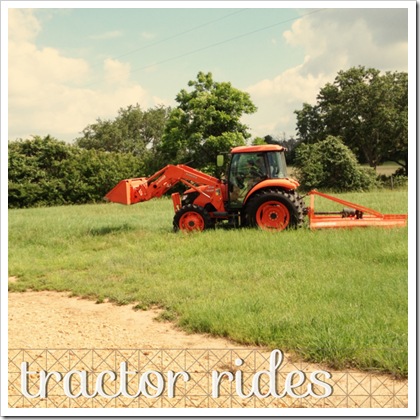 As if steering the Gator around the property wasn't a thrill enough, Pop-Pop pulled out the big guns on Monday and let the boys take a spin in his tractor. Brad took them for rides two at a time, and they even got to scoop up dirt from a pile.
Pop-Pop said that he'd never seen his tractor go so fast before…Brad had never driven a tractor and it showed in his need for speed. (Watching a video of him racing across the field like a Indy 500 driver got us quite the laugh later.  And he wondered why he kept killing it!)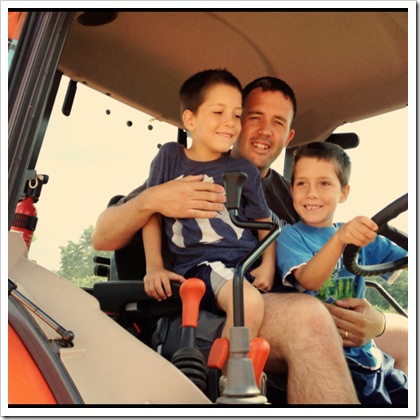 Cheap thrills on the ranch. =)
Have your kids ever gotten to ride in a tractor or another large vehicle?
Looking for more ideas to keep your kids busy and make this summer memorable?  Check out the KidVentures ebook for awesome bucket list activities all in one resource!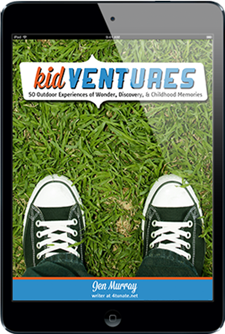 Available on PDF ~ Kindle ~ and Nook