A Pumpkin Peace Offering…
Trick-or-Treating was cancelled in our town last night due to the weather.  It was the controversy of all controversy.
"When I was a kid we trick-or-treated in the hurricanes and monsoons.  Nothing stopped us from ringing doorbells." 
"I'm leaving my porch light on from 6-8 on Thursday only. Get the candy then or else."
Nevertheless, we made a fun rainy night of it.  Brad's parents came over for dinner and pumpkin pie, and got to see a dress rehearsal for tonight's neighborhood trick-or-treating.  And then some friends dropped by in costume. And there was some candy consumption, of course.
All that to say, I don't have any Halloween costume pictures for you just yet.
But can I interest you in a Pumpkin Peace Offering from Henry?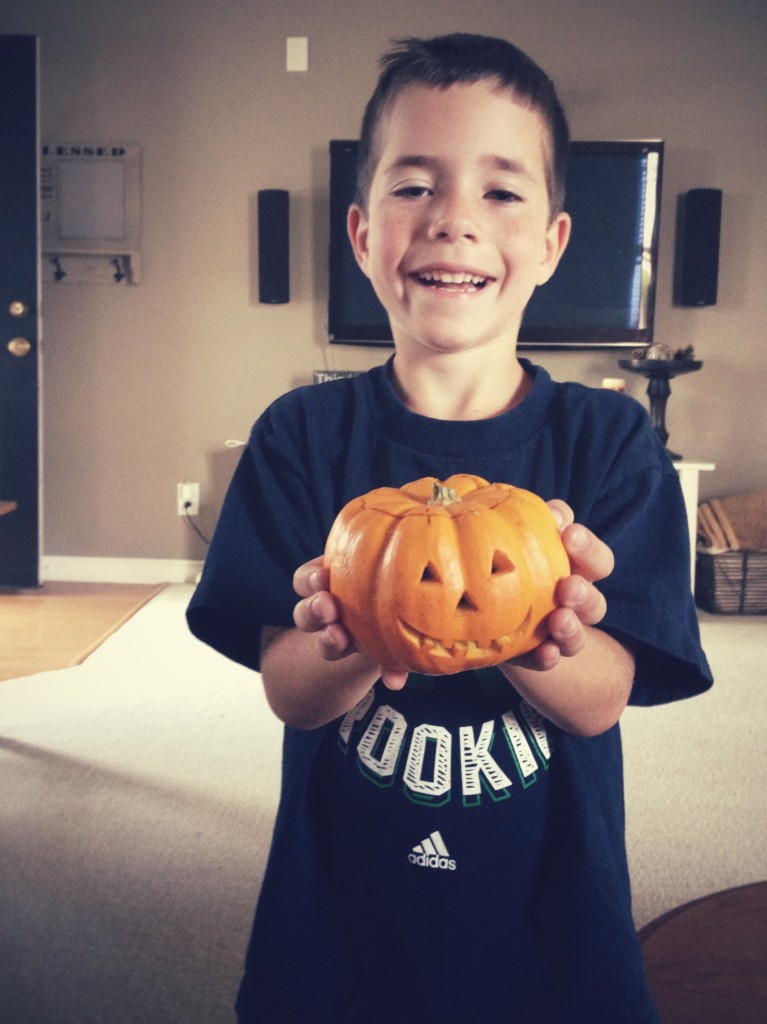 I thought that would hold you over…
So How Was YOUR Halloween weather and trick-or-treating?