Thanksgivingpalooza 2013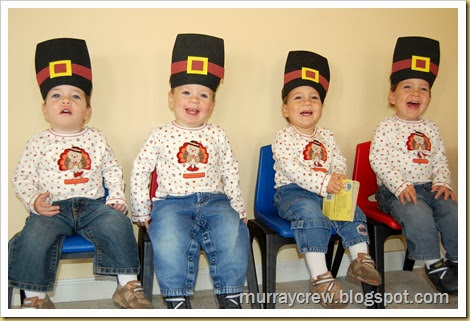 Oh these little Turkeys!  I'm so grateful for the joy they have brought into our lives these past 7 Thanksgivings!
It's Thanksgiving week, and since we have 79 days into our 1st grade homeschool semester, we're taking the whole week off!  We don't have far to travel, since our families are within an hour away, so we're planning on a low-key week of togetherness.
So what's on our agenda?
It should be a great Thanksgiving week!  So what's on YOUR agenda this week?  Traveling? Hosting family? Keeping it simple? I'd love to hear about your plans too!