A BLUE Christmas with the Colts
The boys had an opportunity to play on the field at Lucas Oil Stadium over the weekend during the "Bleed Blue" Blood Drive event. It's a great deal all around – Brad gives life, gets a free football, and the boys call score touchdowns on the same field our beloved Colts play.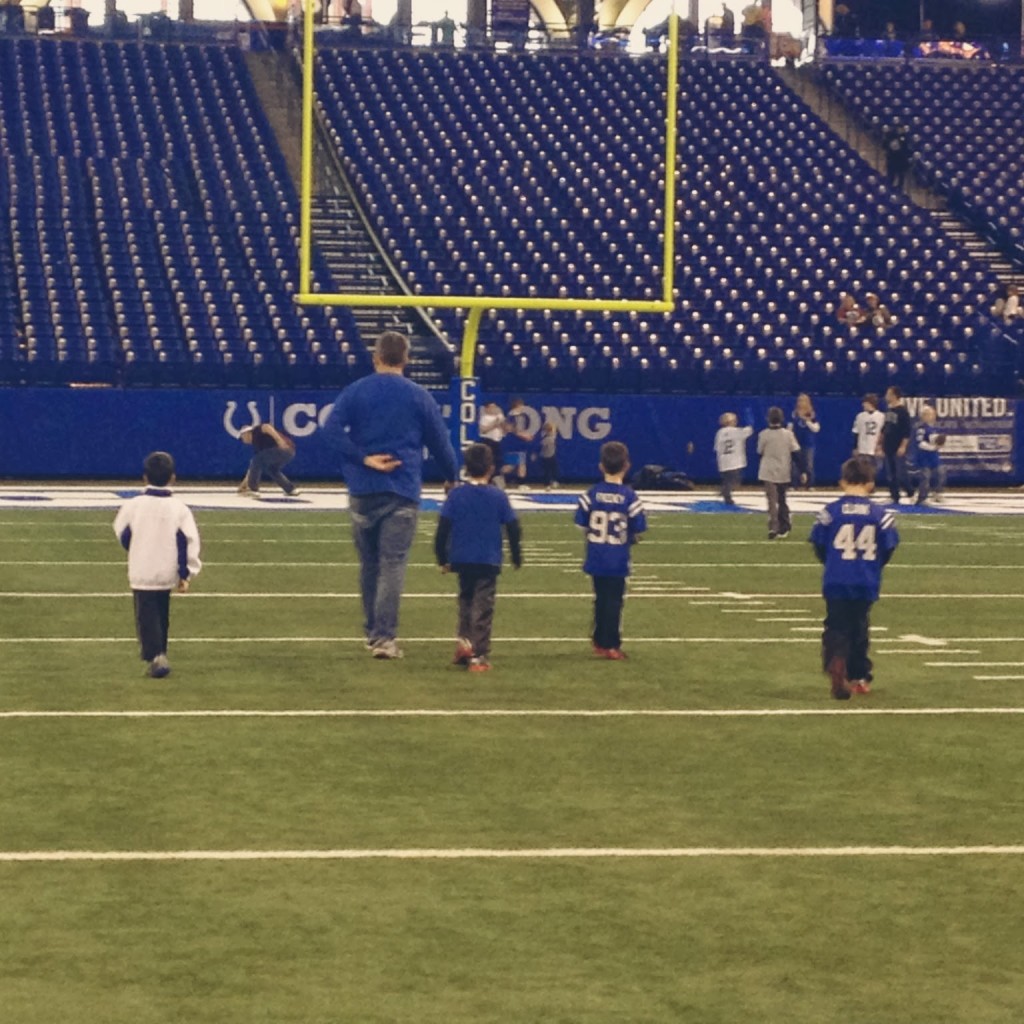 If only I had access to that field every cold day this winter!  Talk about a great way to run off some energy running 100 yards a 1/2 a dozen times!
Here's some of the video highlights that are sure to make SportsCenter. 😉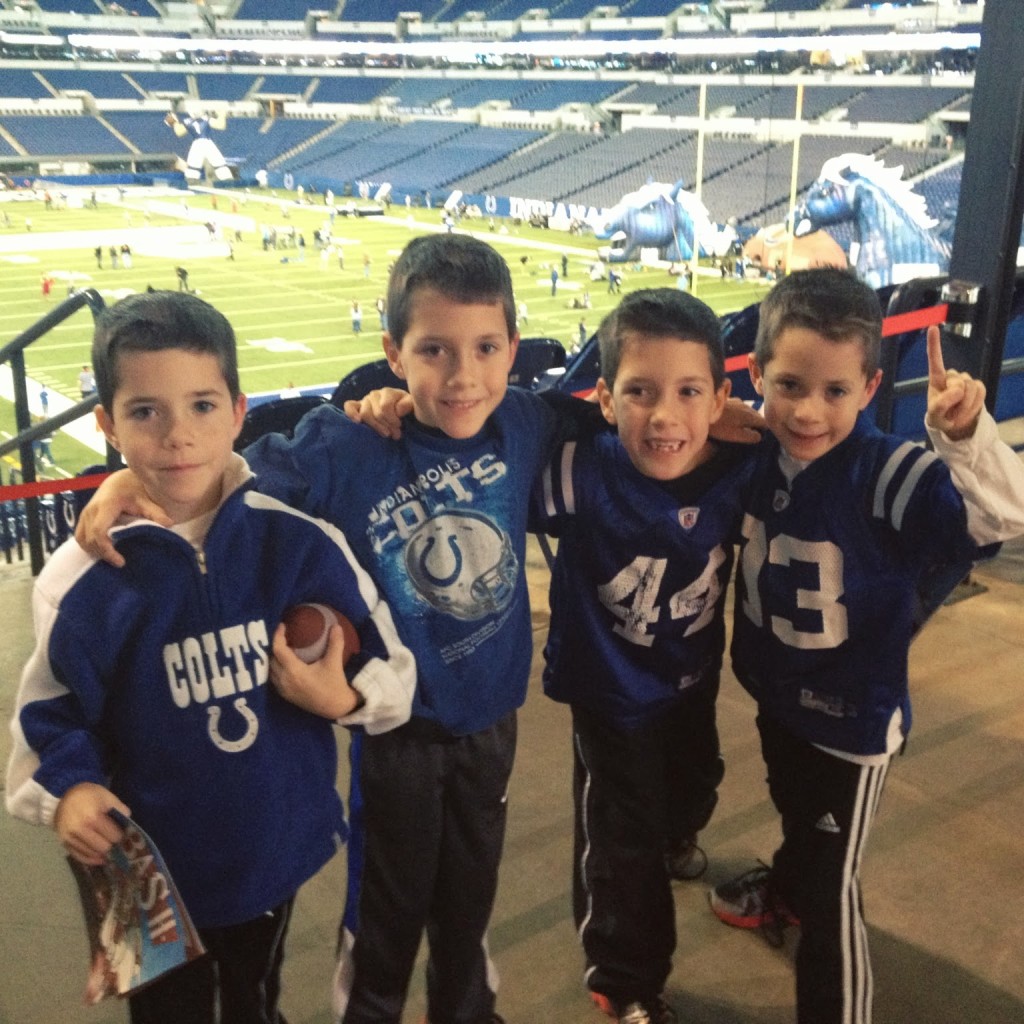 Love these boys and their competitive spirit and endless energy!  So thankful to be able to make memories like these with them!
GO COLTS!