Merry and Bright: Christmas Card 2013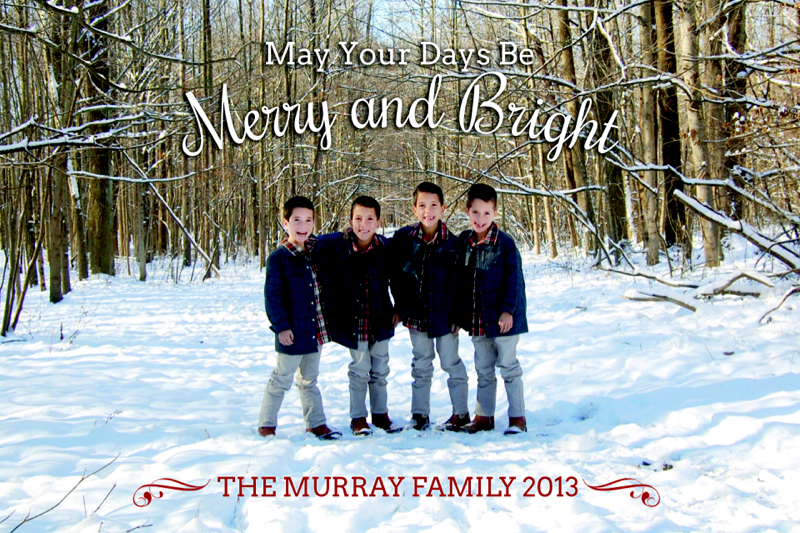 I had the Christmas crud last week. Hacking my lungs out to the tune of FA-LA-LA-LA-AUGHRHRHGHHHHHH!
It had me down for the count for the week, therefore, I still have a hefty stack of Christmas cards yet to be mailed, along with another zillion things that just won't get done this Christmas.
Remember when I was wishing for a simple Christmas?  Well, I got it. 
So allow me to redeem myself by getting my Christmas card to you on time this year to you, my online pals.  You are a wonderful community, and I'm thankful for this place where you let me share my heart and our lives.
Wishing you a MERRY and BRIGHT Christmas!