When the Ocean Calls…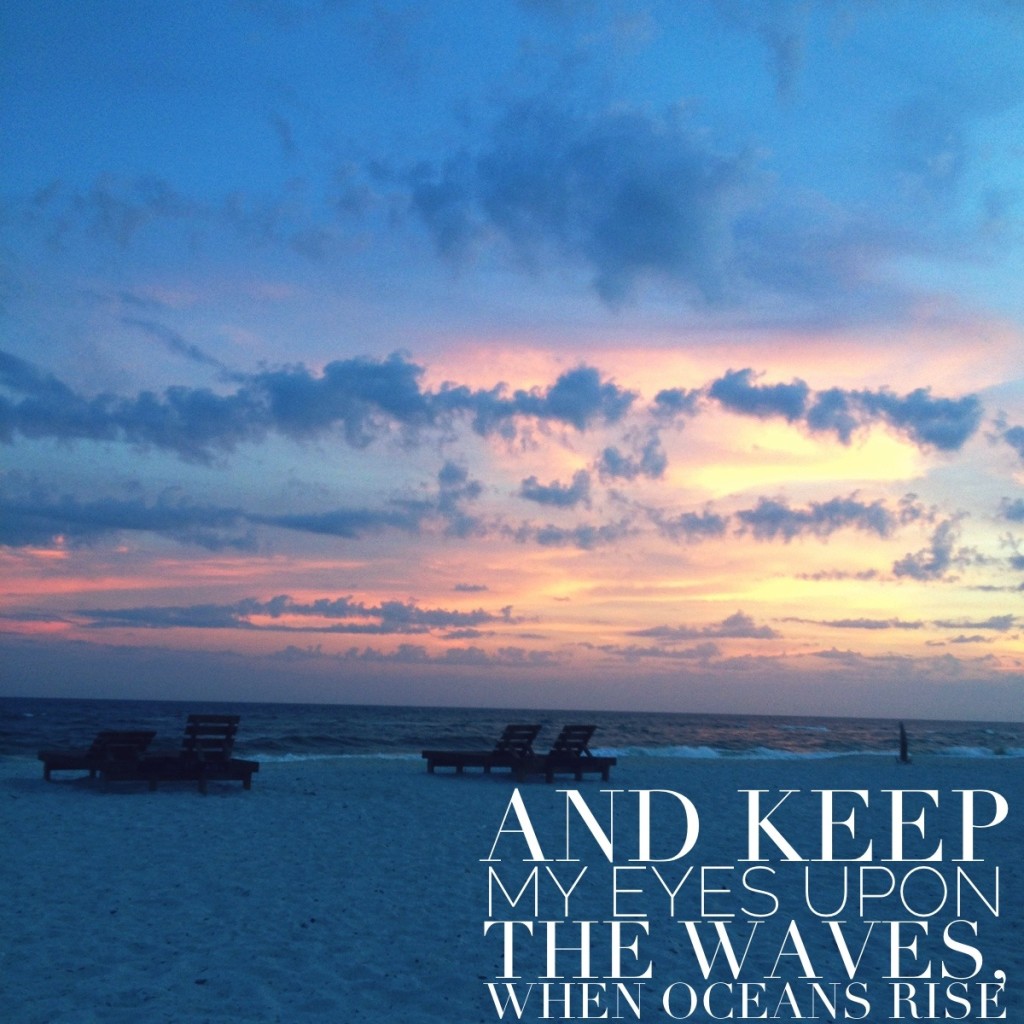 During the long first quarter of 2014, I had this intense longing to run away.  I wanted to somehow escape the pain and the physical suffering, and bury everything that hurt. I knew it wasn't the way to deal with trial and hardship, but  nevertheless, I desired it.
I wanted desperately to see the ocean, to hear the waves crashing on the shore, to feel its power. I wanted to walk along the beach and cry out prayers that I couldn't find words for wrapped in the covers of my bed. I wanted time just to be with Brad to try and process things, away from distractions. 
I felt almost angry with the long winter, and the snow predictions, and that everything outside reminded me of death, but I had to wait. I had to ride out the thick of the storm.
————————————-
Fast forward a few months to planning our trip to Alabama to visit our friends…
We had already cancelled this meet-up three times due to the prolonged miscarriage, and we were all the more ready to spend some time away as a family.  We have life-long friends who rent out a condo in Gulf Shores, Alabama that we visited with Brad's family in the fall of 2012.  When I saw on Google Maps that we would be a mere five hour drive from the ocean, I couldn't help but check and see if it happened to be open.  It was, and in a short 24 hours, things just fell into place to extend our trip for some time at the beach.
I can't really begin to express how healing of a time this was for all six of us.  It was fun, it was relaxing as it could be with 4 boys, it was a break, it was a fresh start that we desperately needed.
Everyday that I was there I felt better.  I slept better. I had more energy. I felt "me" creeping back to the surface.
It's the first time I haven't missed my own bed, my home surroundings, or been ready to go home at the end of a vacation. I would drive 11 hours right back to those sandy shores if given the opportunity.
My heart is still happy for the time and the memories made, and there's still sand on my carpet, shells spread all over the house, and peeling skin to remind me of these precious days spent together.