Parenting In the Sweet Spot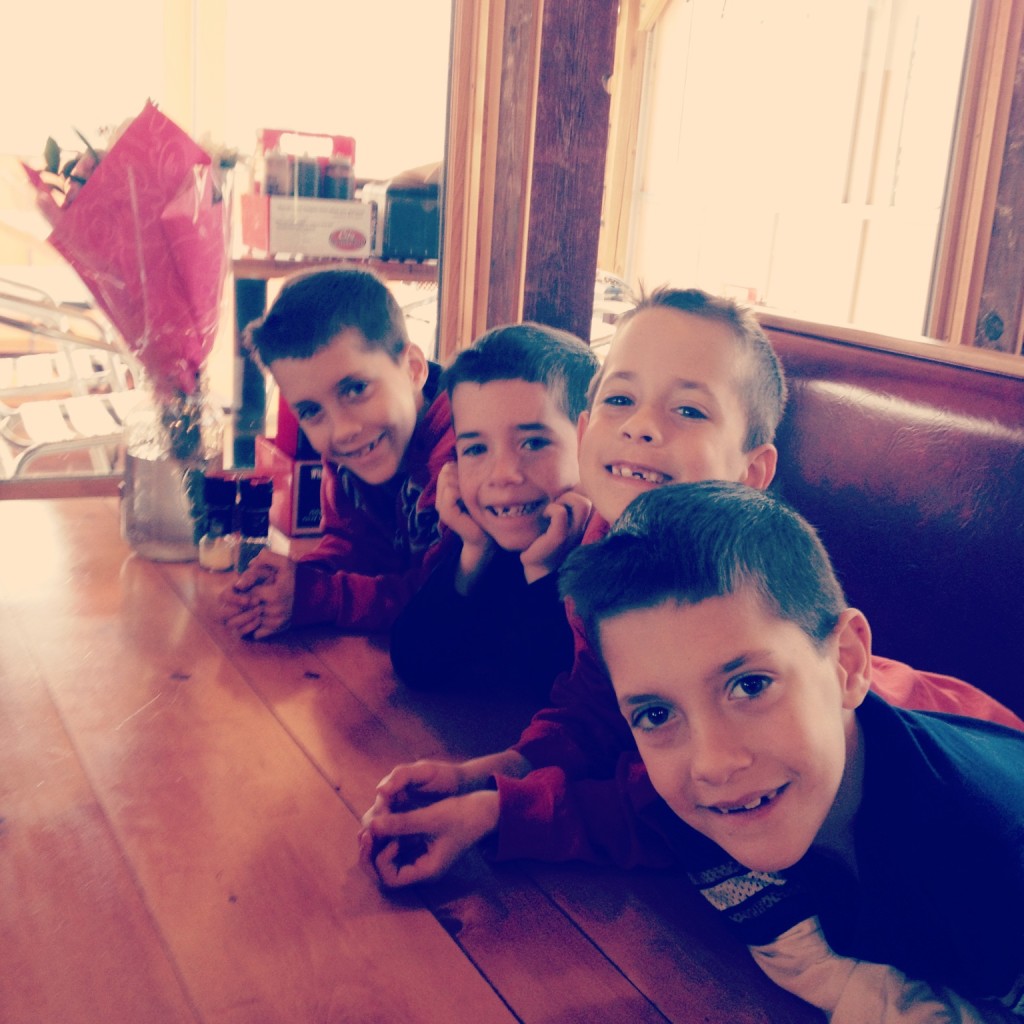 I think I've been pretty forward in this space about the struggles and heaviness of parenting. I like to be real and authentic, and I'm thankful for an outlet where I think many of us find solidarity in the hard days. However, it seems at times that we are over-bombarded with this message. Yes, motherhood is the hardest job on the planet – it's an under-appreciated and a sacrificial role. Absolutely, it is trying and tasking to a degree than one can simply not understand until you are ALL IN.
It's a battle field of messes, conflicts, missing sneakers, dirty toilets, sleepless nights, and scars to show for it.
But Friends, are we sometimes so focused on the hard that we're missing the small joys of what we longed for in the first place?  I know I've missed it at times. I've been caught up in the hurry of homework, cleaning up the messes, trying to FEED THEM ALL (oh gracious!), and everything that comes with full-on motherhood survival mode.
It seems like mom Conferences, blogs, books, etc focus so much on the struggle and the battle that it's beginning to wear on me. I'm not saying there's not a place for this and us to come along side each other on this beaten path, but THERE ARE GOOD DAYS TOO, RIGHT?
RIGHT?
The puke buckets get put away, the knees stop bleeding, the chores wait, the emergencies get averted, and we have something so precious right in front of our noses: OFFSPRING.
Most of us wanted children before we could barely speak. As a mama who has struggled on the road of infertility and faced the unknown days of the NICU, my perspective could be a little tainted with  a greater appreciation I suppose.
I just see so many mamas discouraged, battling, wounded, defeated and worn…perhaps we're kicking ourselves when we are already down?
There are good days ahead if you're in this valley, Friends. There are probably some traces of good even in the hard right now.
Sometimes it takes me stepping back and seeing these faces from a distance that I see the blessing they truly are…maybe you need to do that too. Maybe you need a 1/2 of a day to do something outside of laundry or carpooling. Maybe you need to get lost in a book or find a way to put some fun back in your life. Maybe you need to date your husband again. Maybe you need to open your Bible that's been neglected with your busy schedule.
Don't give into the doom of motherhood. 
Find those sweet spots in parenting too and celebrate those…they keep you going on the ugliest of days.
There will be fruit in your labor. Your blood, sweat, and tears will bring JOY.
——————
Can I just share a couple of grace moments with you from this week? Not to brag or pat my back, because it's all God's grace shining through…
> We received one of the most encouraging emails from the boys' teacher this week. It was such a joy to my heart and confirmation that they are in the right place.
> Henry got to pray for the Easter dinner at their school that I was able to join them for. In his prayer he prayed for others to "repent and come to Christ". That's grace, Friends.
> Brooks started soccer practice last night. The other 3 are playing baseball. He would have never chosen a sport to play independently this time last year, and he's so excited. Love seeing his enthusiasm and individual spirit.
> When our beloved Honda Odyssey broke down this week, we had concerns about the financial sting and the practical challenge of not having a vehicle to transport our family of 6. Isaac quickly reminded us that God would take care of us.
> Last night when I was battling a headache, Clark was so tender to check on me and love on me.
———————
I'm so thankful for this calling of motherhood. It certainly is a battle of my strength and selfishness, but it sharpens me too.
And even when I can't wait to get through a stage or a challenging phase, I have to remember that these are the days that matter. These are the days I will probably long for in my 50's and beyond. These are the days I can't get back.
Something tells me we'll remember the sweet spots over the tantrums and tears, but we don't have to wait until they are out of the house to enjoy them.
Love them while they are little. Love them as they grow. Love them when their arm pits start to stink. And love them when they don't always show you love back.
And sneak some joy in there along the journey.