The Dog Days of Summer
We're fully enjoying the Dog Days of Summer the last few weeks. What's the BEST way to enjoy the benefits of a dog without the full-time responsibility? Have awesome dog-neighbors and family!
Currently we're all falling hard for this Mini-Golden Doodle puppy, Jada. We're watching her just for today while our neighbors are out. She's on a 3 hour rotation similar to what our newborns were on when they came home from the hospital, but she makes you absolutely MELT. We have a bad case of Puppy Love.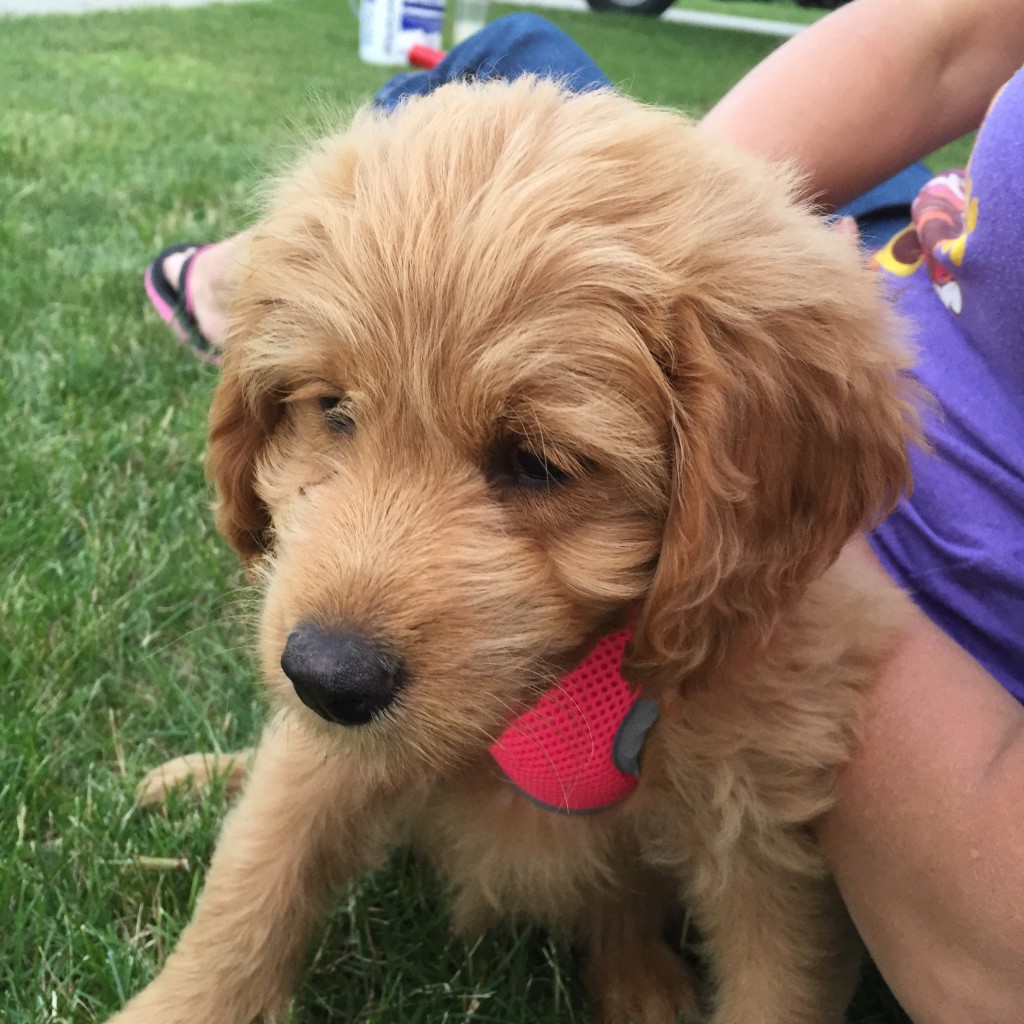 And then there's our next door doggie, Bugsy, who we get to take on walks occasionally and visit with – she's just an all-around happy dog!
We also just finished reading Shiloh aloud, which added to our dog days. It's a really great read if you're looking for a good family read-aloud.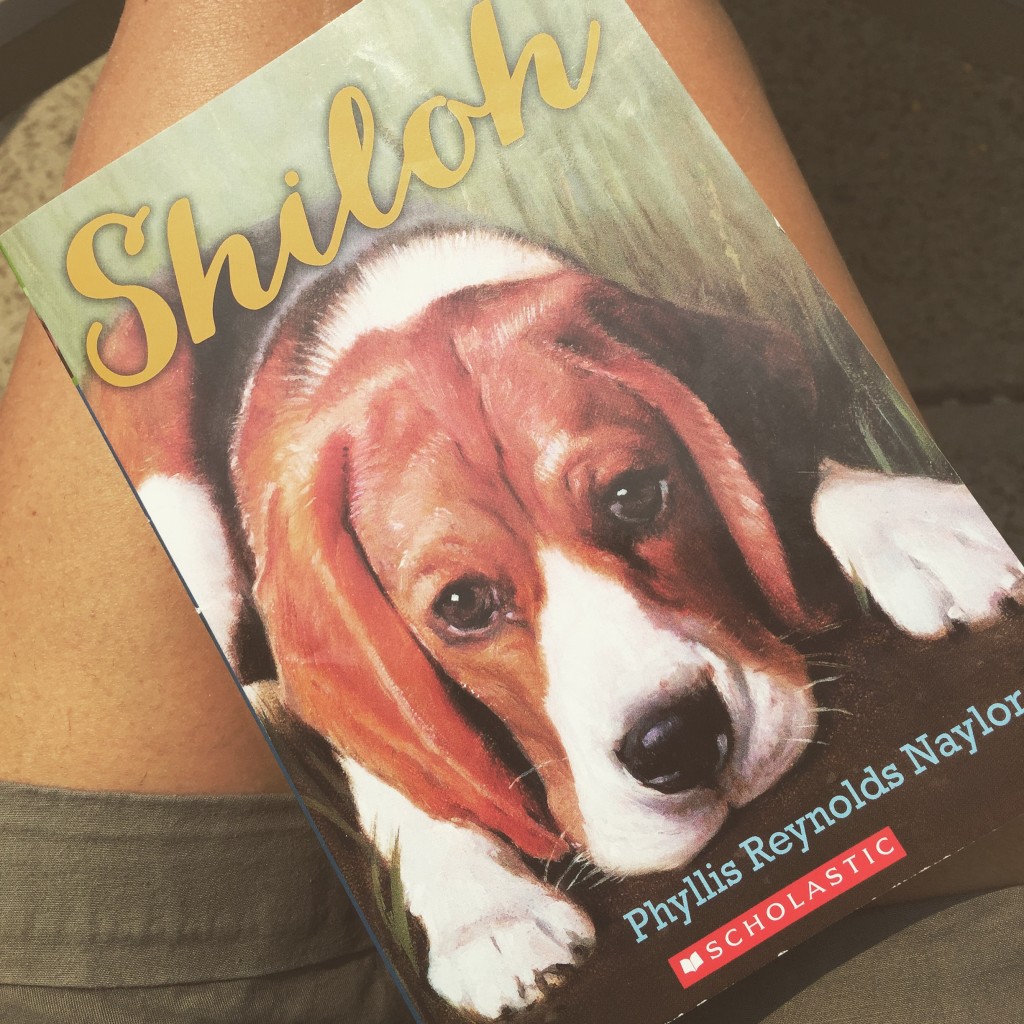 And then there's our favorite pup, Macy, who we've shared on here before. This dog is the easiest dog to take care of and has pushed us to the dog-owner edge a few times.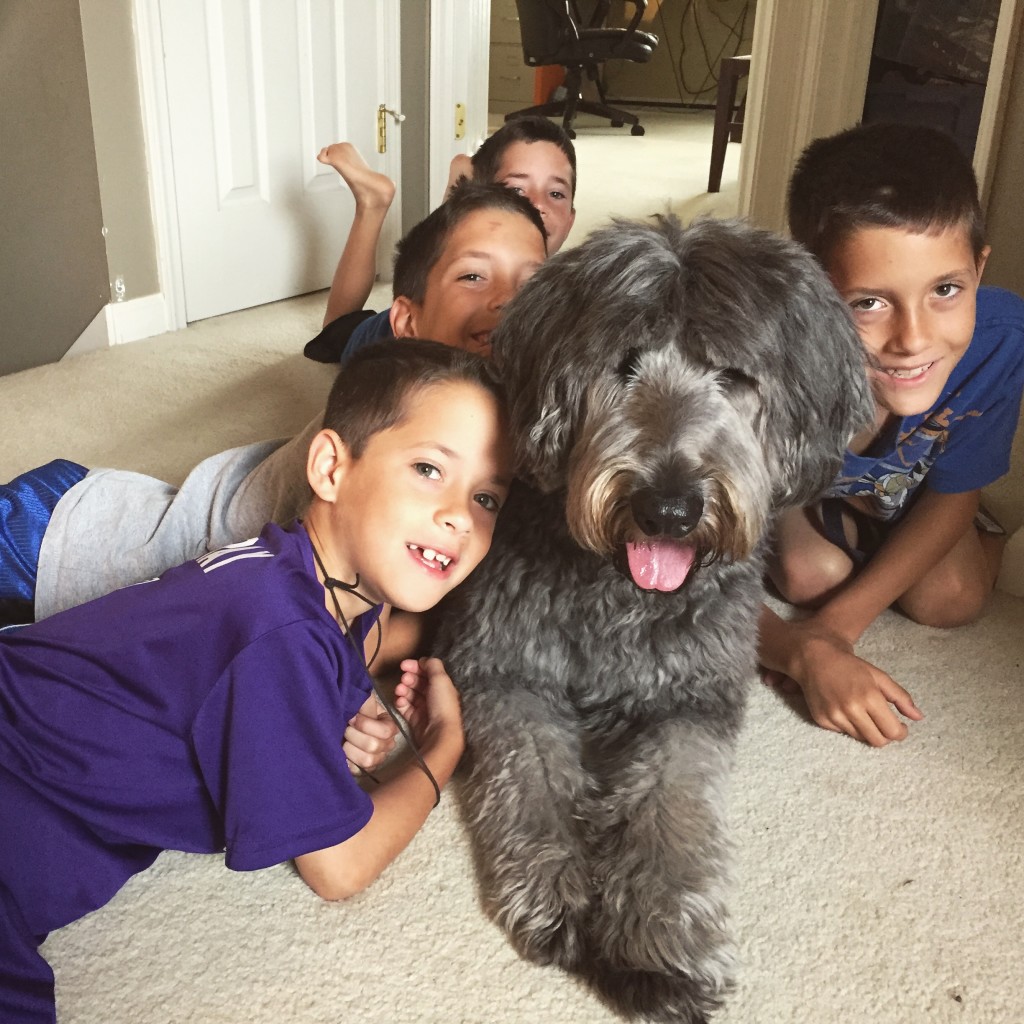 If only they didn't do their whole doggy-doo-doo thing! Dog-Gone-It! For now we'll leaving the full-time scooping to our dog owning peeps.
How about YOU ALL?  Are you dog owners? What do you have? What made YOU decide it was time for your family? Any regrets?