Keeping Your Cool…
No, I'm not talking about staying calm and collected, although I could have used a blog post or two on that tonight during bedtime…
I'm talking about keeping your cool in this crazy heat that's been hitting most of us. Week after week seems to look like this week's forecast: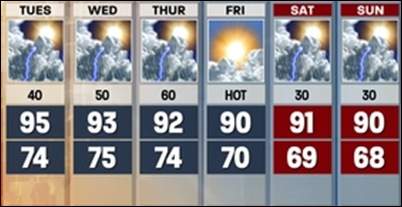 The pool works just swimmingly for keeping us cool. 
And last week these easy frozen fruit cups did the trick. 
How have YOU been keeping your cool this summer?