Winter Skin Rescue {Neutrogena Giveaway}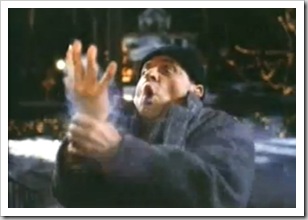 Have you ever volunteered to do the holiday family dishes?  You pull up your sleeves, start scraping off Uncle Jerry's leftovers, put your hands in the hot soapy water, and then immediately need to run outside to stick your hands in a snow bank. {Harry on Home Alone after he gets burnt on the door knob style.} 
Dry, chapped skin is a constant battle in our house this time of year. So I was much relieved when I finally found a hand cream that actually helps heal dry skin, rather than just mask it for a few minutes.
It's Neutrogena® Hand Cream and sells for under $5. Worth every pretty penny.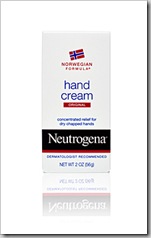 What do I like about it?
It's fragrance free – because my boys struggle with patches of dry skin also and a girly scent would not fly.

It last longer than any other hand cream I've tried in the past.

It makes skin smooth and soft but not oily or greasy.

It works on dry skin anywhere – not just your hands.
And for the final giveaway of 2011, I have a collection of "Winter Skin Rescue Goodies" from Neutrogena which includes a bottle of the Hand Cream, Rainbath Shower and Bath Gel, Body Oil, Lip Moisturizer, and Moisture Wrap Body Lotion. Everything you need for the upcoming long months of winter!
To enter just leave a comment about how you keep your skin healthy during the long winter months.
This is a 48 hour giveaway so sign up now! Winner will be chosen randomly and notified via email.
{Thank you to BabyCenter in conjunction with the BabyCenter Blog Network for sponsoring this post and my efforts. All prizes and compensation are provided by BabyCenter.}