A Few Things I've Learned As A Homeschool Newbie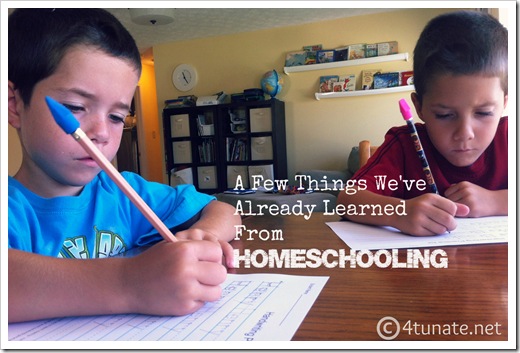 We're finding our homeschool groove these last couple of weeks.  We've eased into this new routine, and it's a good fit so far. They are learning. I'm learning. Most of all, we're in this together as a family.
Here's a Few Observations and Lessons We've Learned from Homeschooling Thus Far:
There is no classroom for learning. The kitchen table, the computer, at the creek bed, the zoo. I love the flexibility and possibilities.
There are about 14 thousand (give or take a few thousand) methods and models of home education.  I like to think of ours as the Classical–CharlotteMason-Traditional-SometimesCurriculumFollowing-HandsOn-YetToBeDetermined Model.
You can spend more money on homeschool curriculum than an Ivy League tuition.  We, however, are not.
What are we using, you ask?  Handwriting Without Tears, this for Reading and Phonics, this math book for concepts and ideas, Bob Books for beginning readers, a few dozen workbooks from Target Dollar Spot and Walmart, and TONS of library books!  During their private study, they'll study Science, History, Grammar, Geography, Art, Music, etc. so they will have curriculum carried over at home from their studies there also. (I'm open to other suggestions but I feel like this is a good start, and I'm trying to keep things SIMPLIFIED.)
A few other helps include some of these supplies:
Oh yeah, and we LOVE the Harry Kindergarten YouTube Channel for math, phonics, and general Kindergarten skills.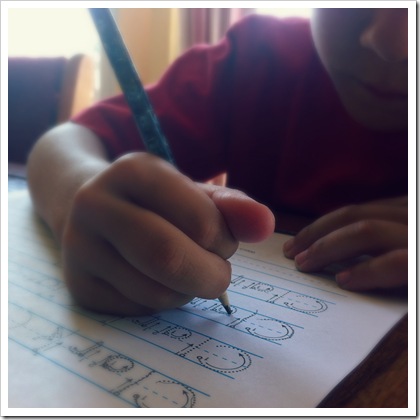 Genuine enthusiasm is contagious. Vice versa, if I treat sight words as a total bore, they're not likely to be excited about practicing them.
Boys need rowdy time in the school day.  As soon as we stop homeschooling for the day, a sports game/rough play/or other noisy commotion commences.  It's how they function, and I'm learning to embrace it.  We take breaks and try to keep the lessons long enough to stretch their attention span, but short enough to encourage their physical activeness.
A good pencil sharpener is hard to come by.  I think I've been through approximately 5 already. Any recommendations?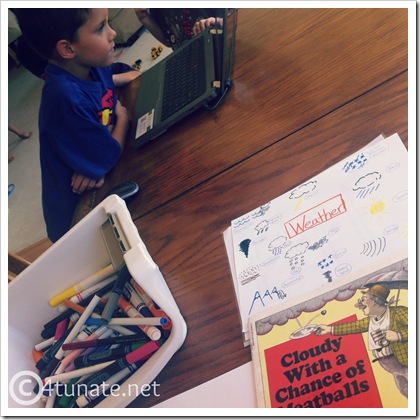 There are a billion FREE resources on the web.  Some of my favorite finds include 1+1=1, Confessions of a Homeschooler, Homeschool Creations, Impress Your Kids, and Simple Homeschool. I love collecting practical ideas on my "Learning at Home" Pinterest board, as well. Don't reinvent the wheel if it's already done for you!
At the same time, use these resources as a help, not as a hindrance.  Don't let the perfection of the pictures intimidate, overwhelm, or discourage.
Page protectors keep you from buying/printing 4x the worksheets or allow you to repeat the exercise again for review.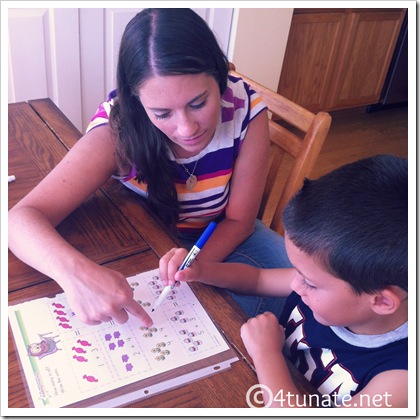 Homeschooling isn't going to be perfect. Therefore, we all need grace.I'm not going to be perfect. They are not going to be perfect. There is no perfect curriculum. No schedule is perfect. PERFECT isn't our goal.  We're going to give this our best effort, but we all have to balance this with a huge helping of grace.
Phewww. We are just a few short weeks in, and that's quite a bit to process.  Obviously, we have LOTS to learn, and we've only just begun. It's a trial year, and there are bound to be bumps and bruises along the way. I'm open to your advice, resource recommendations, and let's be honest encouragement along the way. 😉