Scenes from a Snowy December Weekend…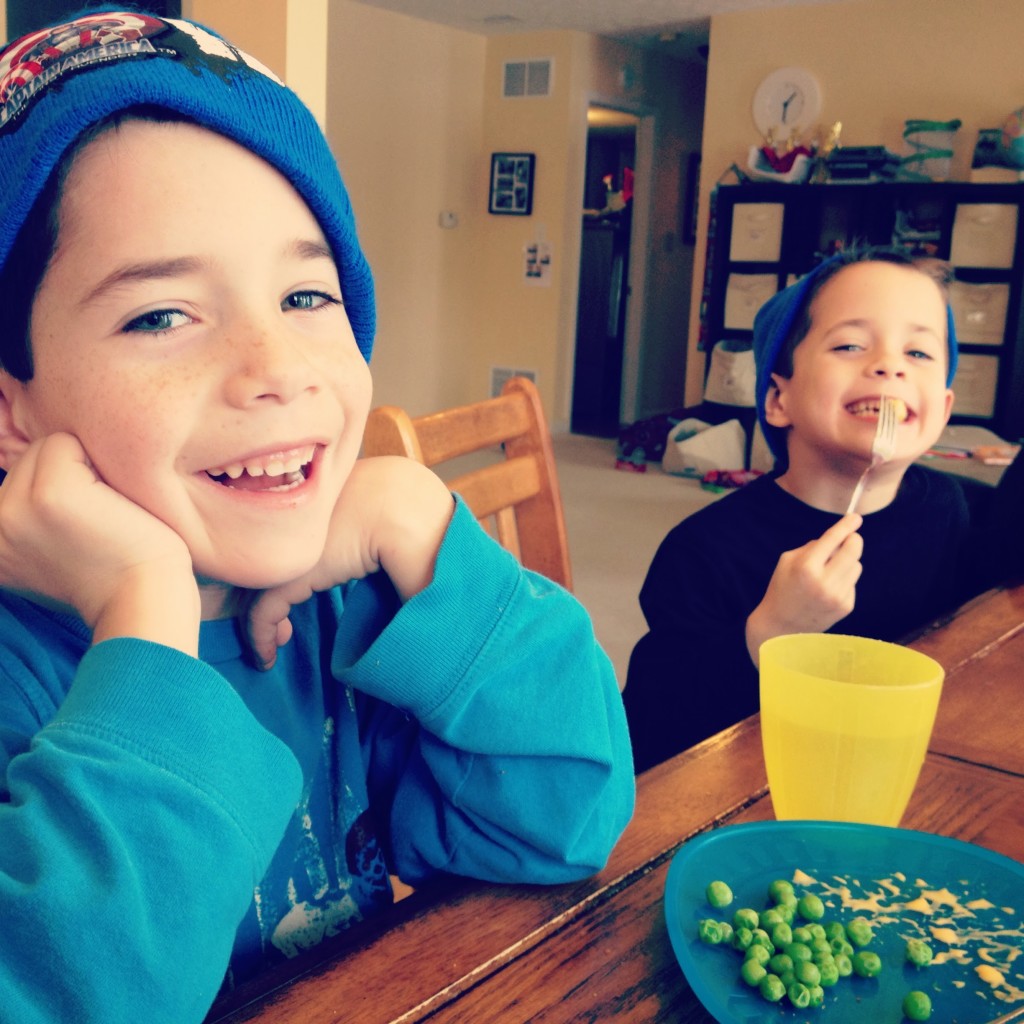 Friday brought us our first snowfall of the season, which came as no disappointment to four six-year-olds. We had a great day staying warm inside doing our school work, putting together puzzles (they are on a puzzle kick lately), and watching The Grinch.  I had discovered earlier that day that we only had 2 pairs of snow pants that fit from the previous year, so we had to put our snow activities on hold.  Instead they wore their sock hats inside all day.
I went shopping later that evening and found 2 pairs already marked 70% off, and Henry and Brooks were dressed before I could even pull the tags off.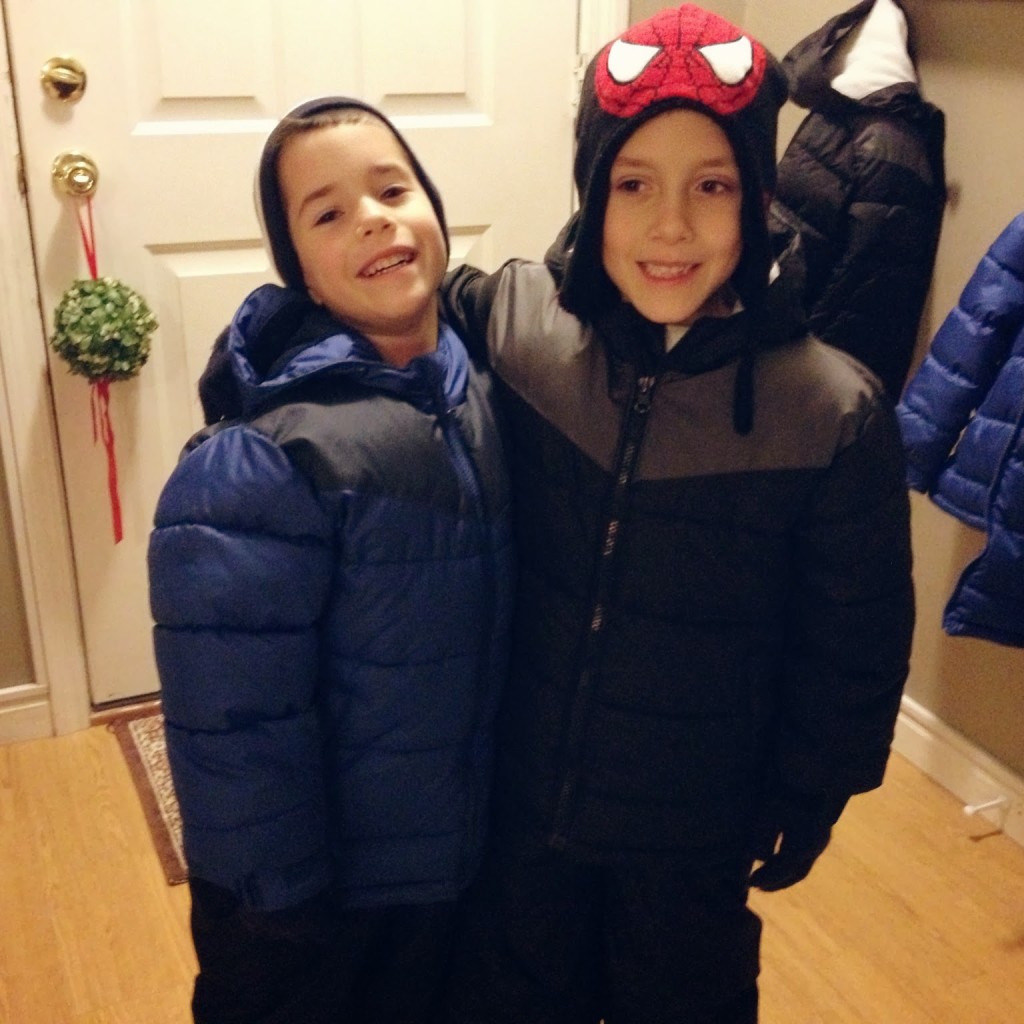 Who says 8:30 is too late to go play in the snowy backyard? We found these kid-sized shovels for $5 and they are quite the hit! Brad is getting excited at the thought of his shoveling days being numbered.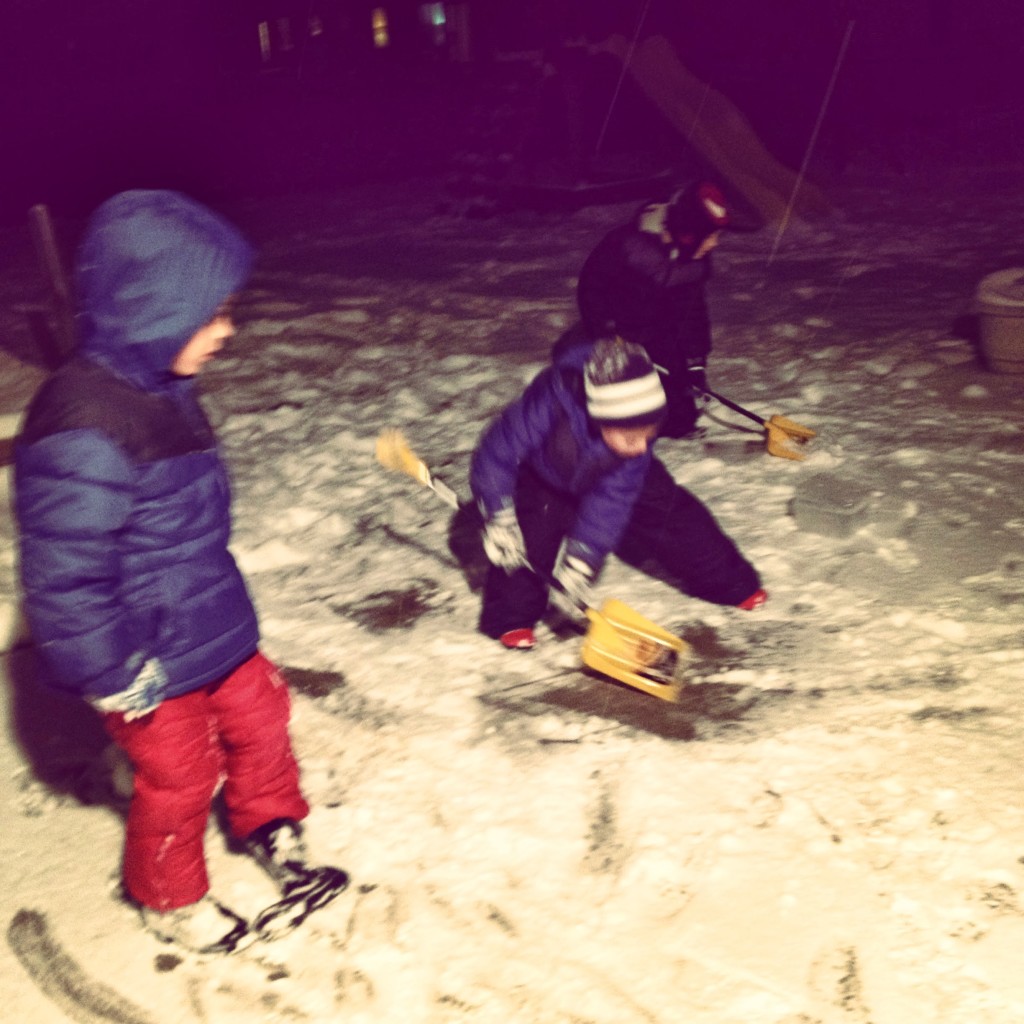 The next morning we braved the cold morning at Eagle Creek to take our Christmas card picture. We're running a little late on getting our cards out, but bonus SNOW pictures!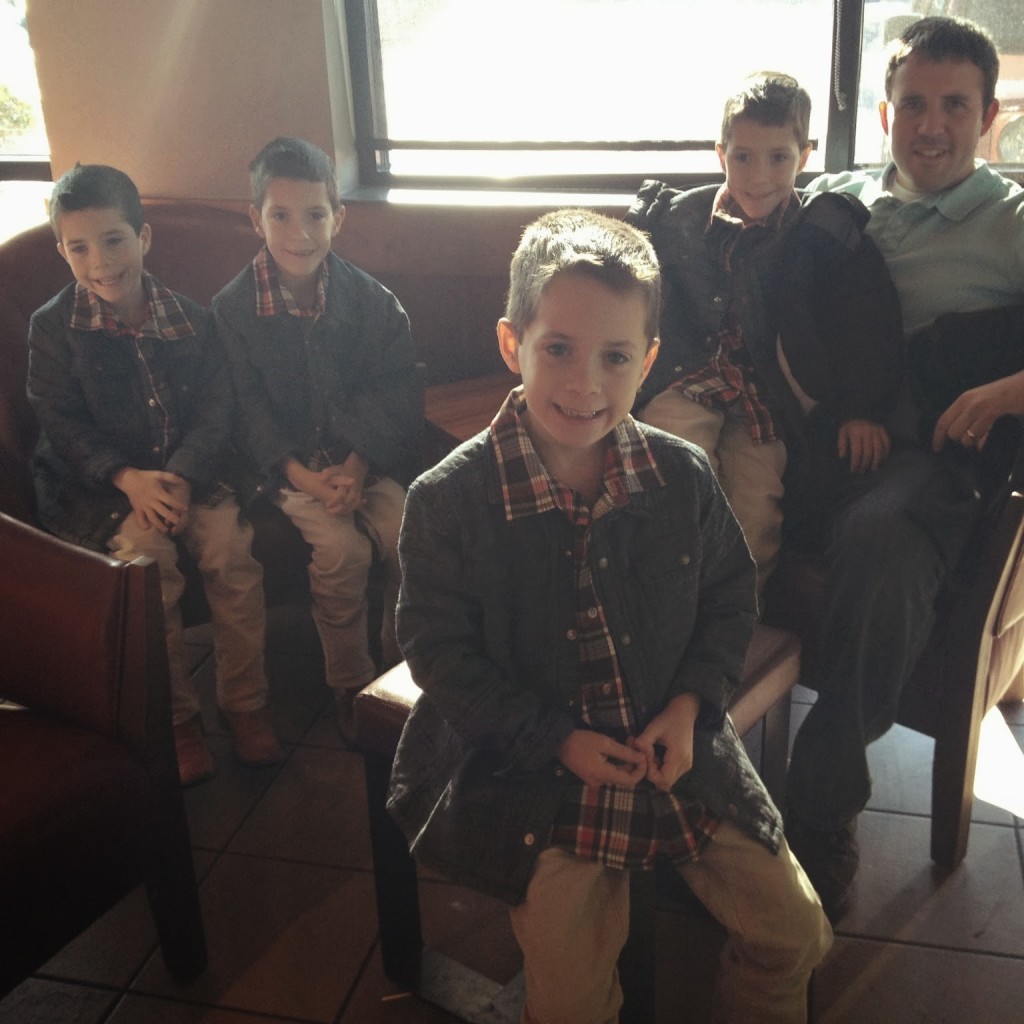 We told the boys for their eager cooperation they would be rewarded with a peppermint hot chocolate from Starbucks to warm them back up.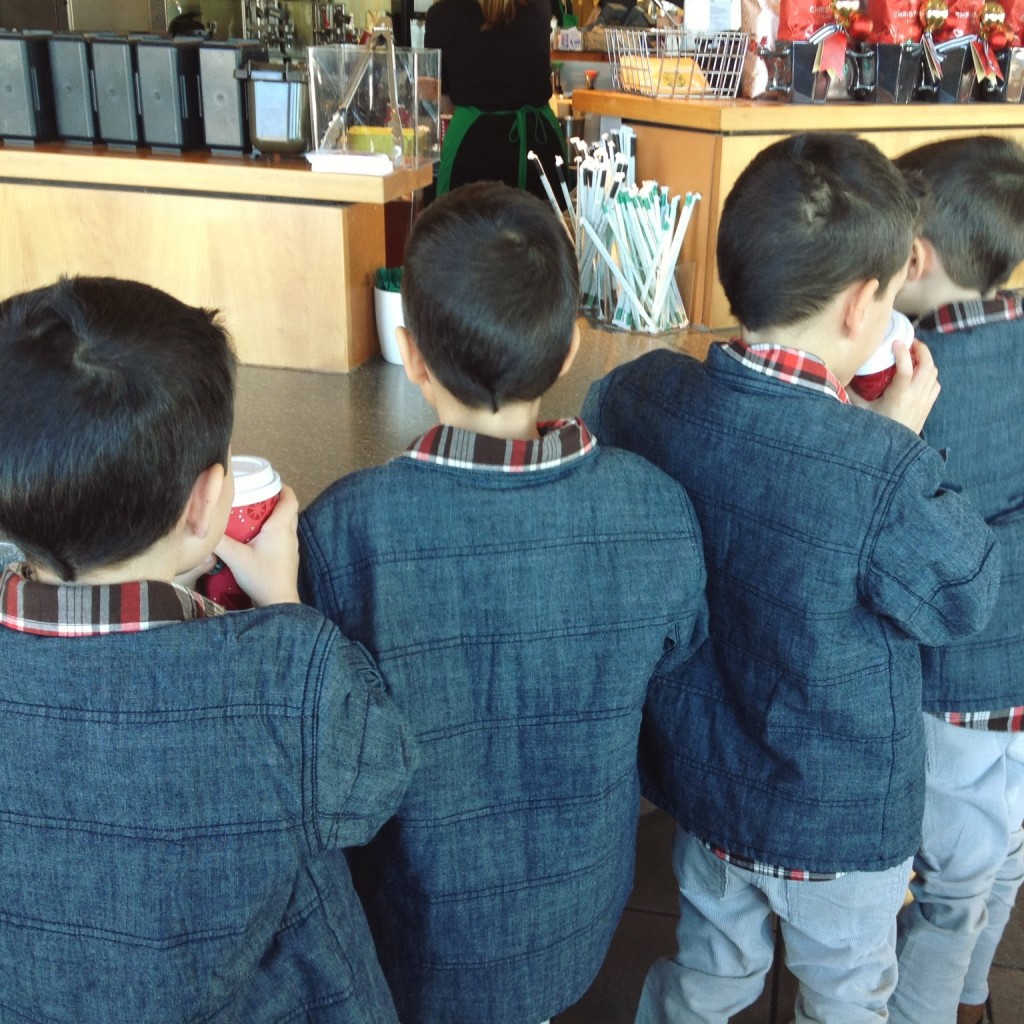 Such grown up Dudes sipping their drinks, and hanging with the Saturday morning crowd!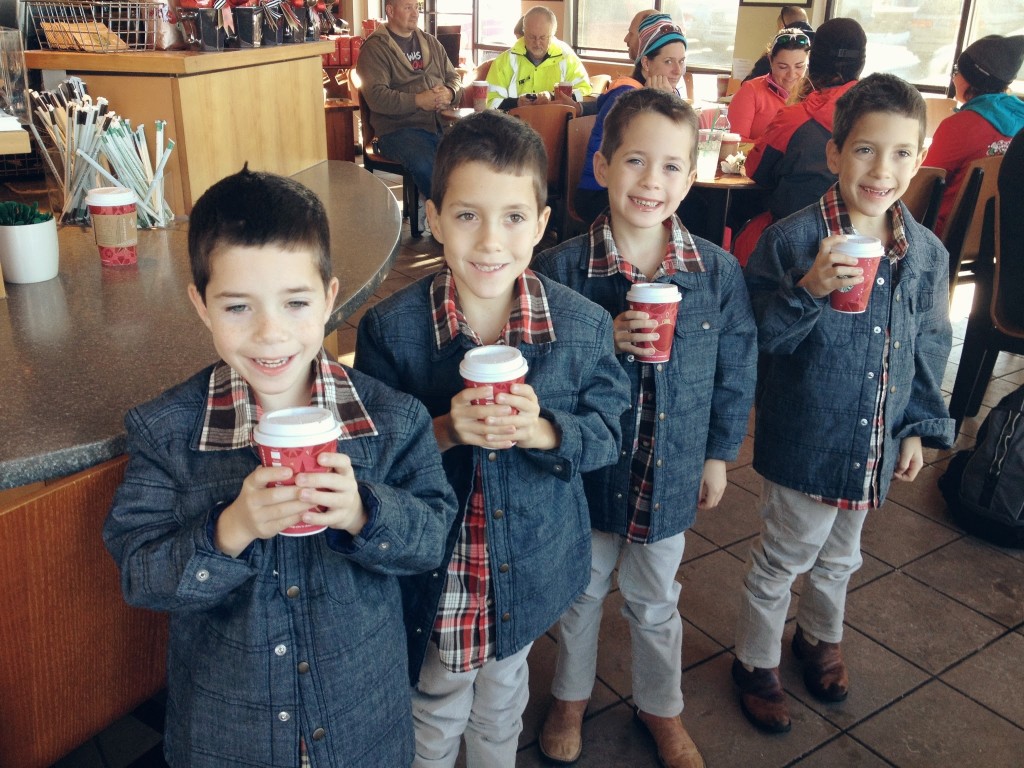 After their morning Cuppa'Mint, we went home to bundle up for the sledding hill. (Have I mentioned that getting them ready to play in the snow is SOOOOOOO MUCH easier this year?  We've cut getting ready time by about 20 minutes!!! Makes Saying YES to the Snow Days all the more worth it! )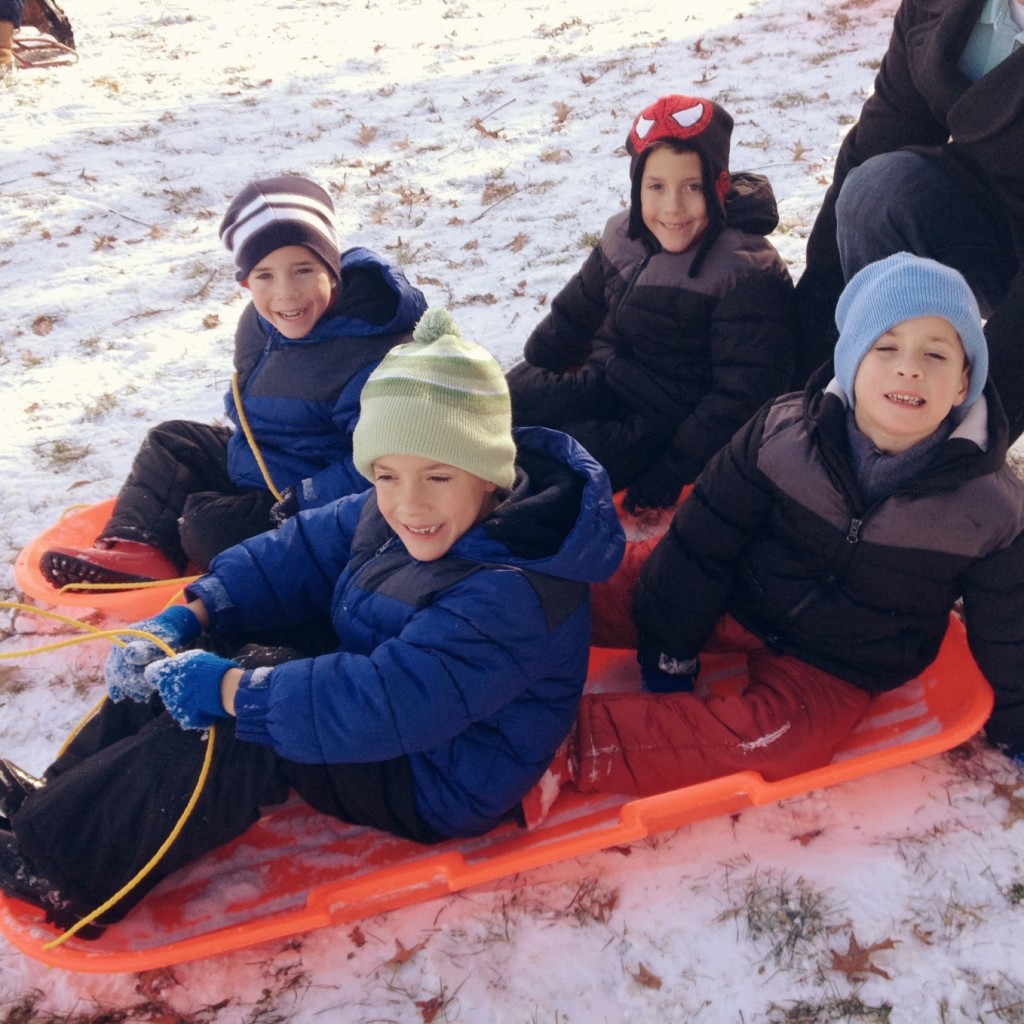 The sledding hill did not disappoint – so fun that even Brad and I couldn't resist a few slides down to the bottom.  After that we headed to Covington Grandpa and Grandma's to help them decorate their tree, which was a joy for all of us. Why didn't I take any pictures???!!!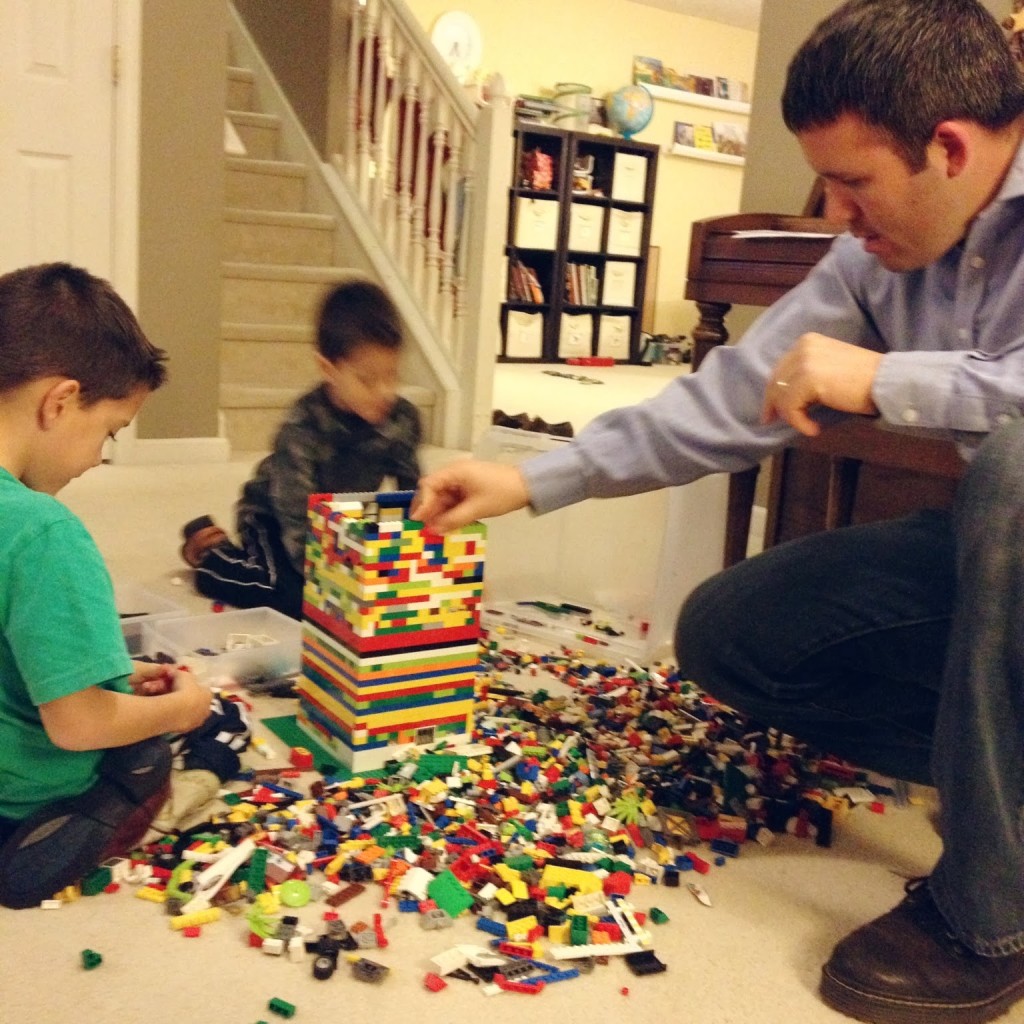 And Sunday we did church and hunkered down inside to watch our Colts struggle again, catch up on the extra laundry, and play with LEGOS. Never to old to create, right?  
So that was our snowy December weekend…how was YOURS? Did you decorate for Christmas, work on Christmas cards, play in the snow, make Christmas treats?