The Switcharoo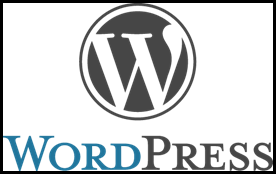 Well folks, we've finally made the switcharoo to WordPress. We decided sometime before The BlissDom Conference to try and make the switch from Blogger to WordPress.  And now here we are.
Why switch? 
Well there's several reasons, some of them too techie for me to understand, much less communicate. But mostly because WordPress offers a better blogging platform for interaction and formatting. AND it should be easier for YOU to comment too!  Just enter your name and email address and you can comment with ease! And if you'd like to add a picture to go along with your comment, you can get one (it's called a gravatar) to make it more personal. (Just click the link.)
I received a comment just this week asking why I don't interact in the comment section more. I know. I know. I feel horrible about it.  However, Blogger made it tres difficile to reply back, and sometimes I'd rather respond privately through an email, but I'm not sure where to find you. Hopefully with WordPress you'll see me interacting more and answering your questions in the comment section.  I'm already getting the hang of it!
So what do you need to do?
Nothing really.  You might need to excuse a few glitches here and there, but Lisa Boyd knows her stuff.  She makes a 600+ post move look like a cake walk.
If you are coming here via www.murraycrew.blogspot.com that's a-okay – you will be automatically redirected to www.4tunate.net .
(If you have murraycrew in your favorites, or in your blogroll – thank you so much for that – you might go ahead and change it to 4tunate.net) If you are a subscriber, your subscription should transfer over with no action on your part.  If you don't see any new posts in your feed reader over the next few days, you might try unsubscribing and resubscribing.
Thanks to Blogger for hosting nearly 4 years of my blogging!
There's some BIG changes inside our home this week too! Remember the "mystery box"…well there's MORE!
So tell me how you like the new digs, try out the new easier commenting and you can even take a stab at guessing our surprise!