You Wouldn't Believe Me If I Told You…
But I'll tell you anyway.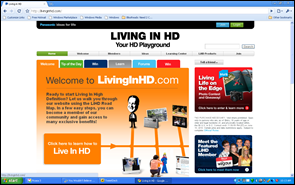 Many, many moons ago, I came across an online application to become a "Living in HD Family " for Panasonic. It wasn't a blogging contest, or a sweepstakes.  In fact, it was much different than any other promotion or campaign than I had ever witnessed.  It was an opportunity for families and individuals to invest in a tight-knit community with people all across the nation who are interested and enthusiastic about living in High Definition. I found myself making friends with other families and individuals in the community and learning more about photography, technology, and their own lives through interacting with them on the community site.
Many months later, I found out our family had been chosen to become the 80th LiHD Family. It's such an INCREDIBLE opportunity!  Our family will be a "test family" for an assortment of Panasonic HD equipment and  provide feedback that will  help improve existing and future products. (You guys, go apply!)
We have been outfitted with some AH-MAY-ZING technology, including a Toughbook Laptop, video camera, still camera, AND a 3D 50" HDTV. (Did you notice it in the "Running In Circles" video?)
No, I'm not kidding you.
It's absolutely insanely awesome. And you are all invited over to come see it all! =)
Here's a look at how we've been Living in HD so far…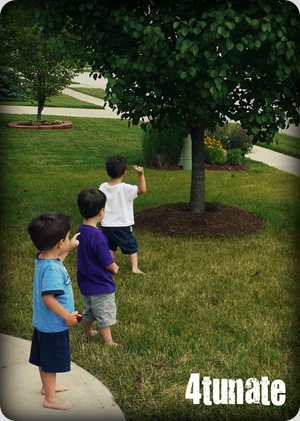 Greeting the delivery truck bringing the Panasonic 3D HDTV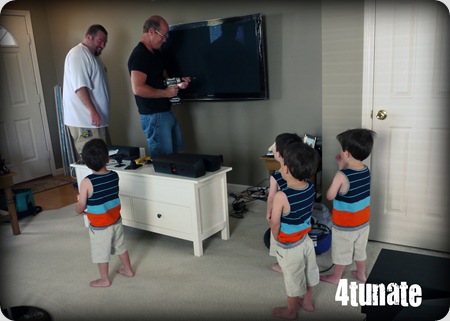 Installation Day with 4 Eager Helpers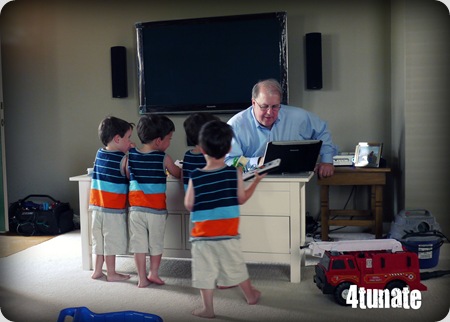 Helping "Mr. Greg" (they also called him Mr. McGregor) get connected.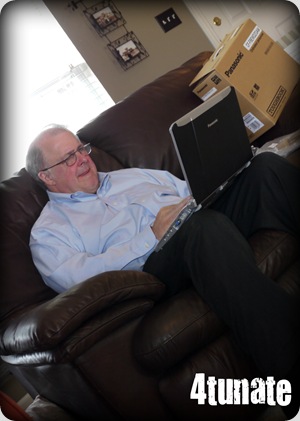 Greg Harper flew out for our installation to meet our family, and show us the products.  We had SUCH a great time getting to know him, and wished we could have showed him even more "Hoosier Hospitality" while he was here.  Come visit again soon, Mr. Greg!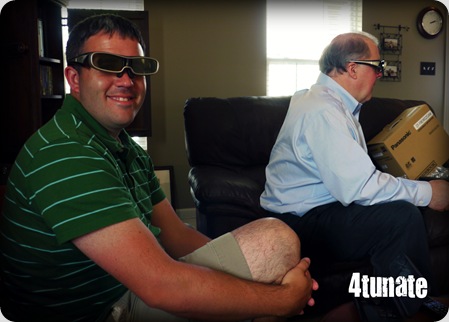 Our first look at in-home 3D technology. Sahhhhweeeet!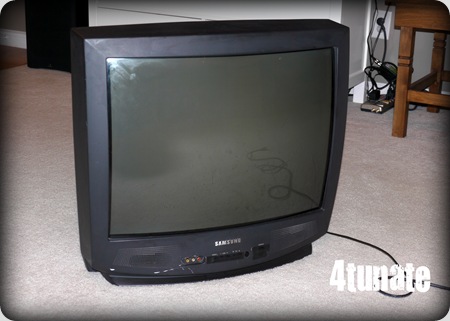 Out with the old…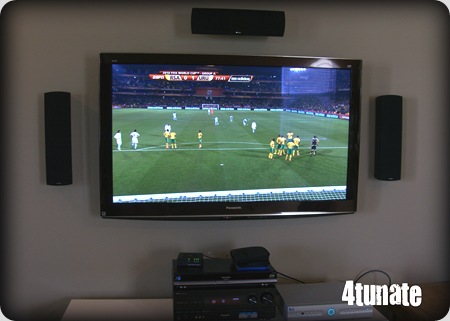 In with the new.
Panasonic did not require us in any way to post about this opportunity, it's just a blessing we wanted to share with you. We are thankful that even during a season of uncertainties God is showing us His generosity even in the "fun" category.  Our hope is to use these tools and technologies to be a blessing to others!
And now, back to the USA World Cup in 3D! U-S-A! U-S-A!