Motherhood Called And Needs You to Cancel All Your Appointments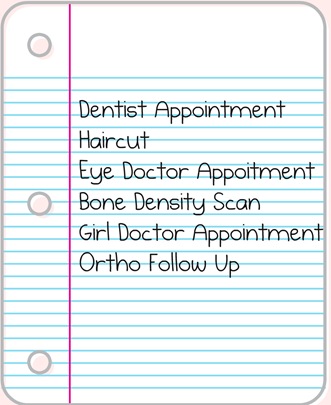 It's embarrassing how long I've put off some of these appointments. 
Embarrassing, I tell ya!
Motherhood just seems to take precedence over following through on this to-do list.  Whether its canceling because of a family illness, not setting up child care, or not not taking the time to call and schedule an appointment.
It's down right ridiculous.
So I'm askin' you all…
How do you balance it all?  How do you find time for YOU?  How do you get all of your appointments scheduled and accomplished while juggling motherhood? 
Help a Quad Mama Out. =)