My Steps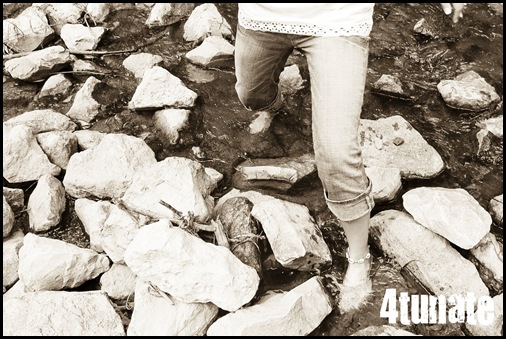 Psalm 17: 5, 6 "My steps have held fast to your paths; my feet have not slipped. I call upon you, for you will answer me, O God; incline your ear to me; hear my words."
I have been so encouraged by God's provision this week.  He seems to reassure us the most, when things are looking the most uncertain.  Even when things seem "rocky" and unsteady, He shows us that His plans for us are His own. 
Thank you to a few "angels" this week who have been heavenly reminders and "hands and feet" to show us God's faithfulness.
Thanks to YOU for standing by us, for continuing to encourage us, for your patience and understanding through these last few months. 
Oh God, let my steps hold fast to your paths! 
(Side note: The steps in this photograph are not my own, but my niece Carissa's that I took over a year ago.  I love how this image helps me visualize Psalm 17:5)