Who Knew Turtles Could Swim Like This…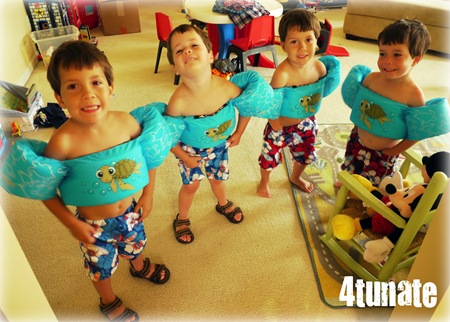 These little turtles LOVE the water this year.  Last year, they stayed mostly in the baby pool close to the edge.  This year, they are jumping in, kicking, and blowing bubbles.  Isaac and Brooks are even jumping in on their own, going underwater, swimming to the ladder, climbing up, jumping back in record time.  It cracks me up to see these little dudes learning to swim.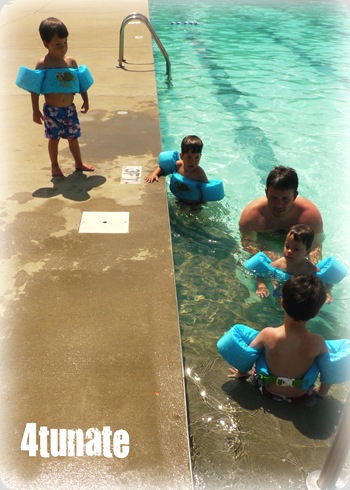 Huge thanks to several of my quad mama friends for introducing us to Puddle Jumpers
*.  They are fabulous, and allow us to be able to take all of the boys to the pool safely.  The boys love their "turtles", and they've gained so much confidence in the water. Highly recommend!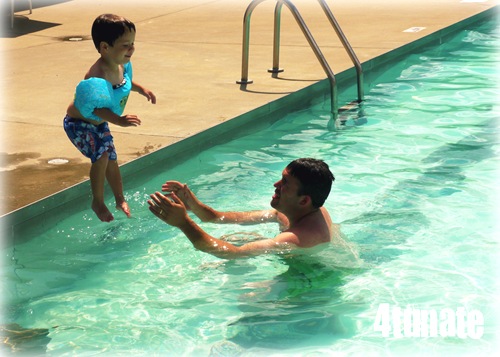 Isaac is pure FISH.  The boy is fearless and is a natural in the water.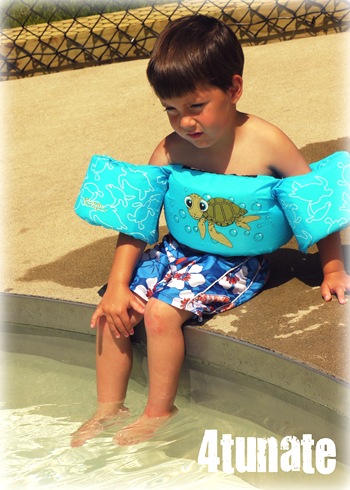 Clark enjoys chillin' poolside and swimming with one of us close by.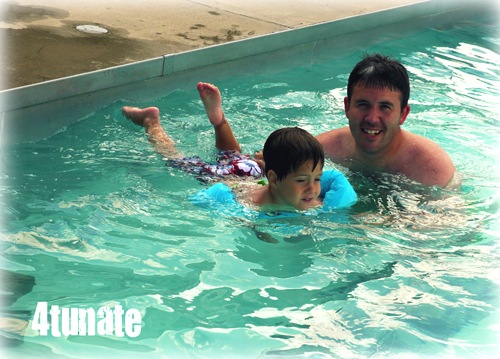 Brooks started off like a log, but has turned into Fishy #2.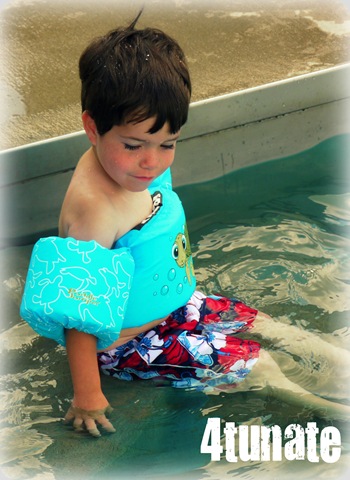 Henry is the step master.  He loves to wade along the steps and blow bubbles until Mama snatches him for a swim in the deeper water.
They each have different personalities in AND out of the water.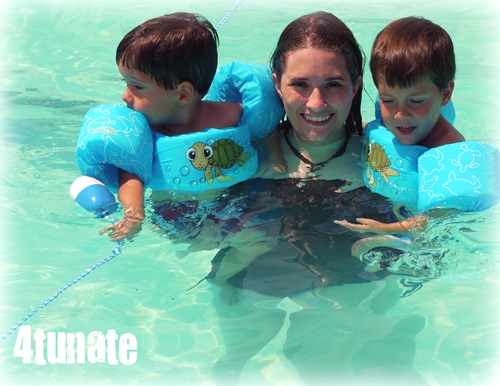 Love spending family time in the pool and being able to actually swim with them.  Time flies when your splashing!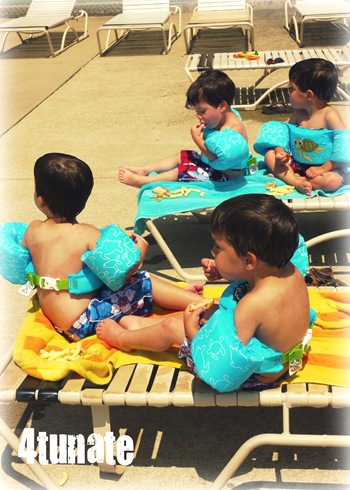 Food taste best after a nice long swim.
I'm thinking swim lessons might be in our near future…
When did you or your kids learn to swim?  How did they learn?

* Indicates an affiliate link, meaning if you click on the link and buy something from the site, it gives us a (tiny) percentage of the sale.