Warming Up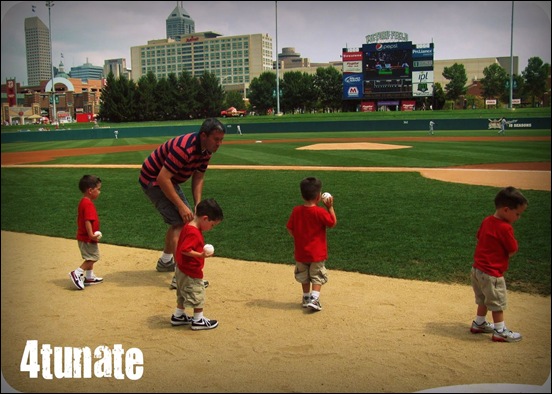 What an awesome memory we made yesterday at Victory Field, throwing out the 1st – 4th pitches for the Indianapolis Indians. 
 Unfortunately, my camera is still in the van which is now in the shop with brake issues, so I'll have to wait and upload more pictures soon.  (Thanks to Kathy, my MIL for sending this one over!)
We're so thankful to the Central Indiana March of Dimes and Indianapolis Indians for the awesome opportunity, along with Flagstar Bank for sponsoring the air conditioned suite to help us from wilting in the 90+ degree temps!
 More pictures and stories soon!