You Say Tomato I Say…
Tom-ah-toe  WHAT DO I DO WITH THEM???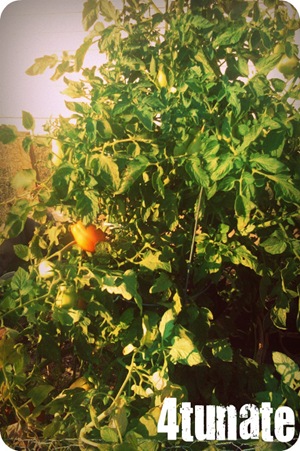 Our one little Roma Tomato plant has took on a massive form.  Apparently, it heard there were multiples in the family and felt the need to compete. 
Every time I step outside I pick about this many…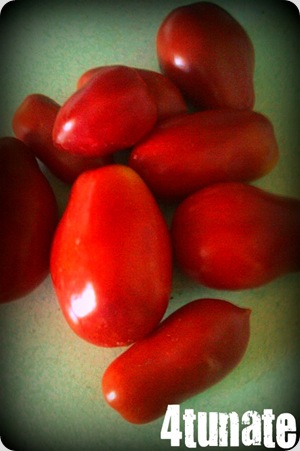 And there's so many more left on the vine.  I have about 20 in the house, gave handfuls away to neighbors, and have probably 30+ left on the vine. 
I need your help!  A freezable tomato sauce recipe?  Fresh salsa recipe that you love? H-E-L-P!
(PS I have no clue how to can. None.)