Heavenly…
Sometimes it takes going above the clouds to reflect on the vast beauty of the heavens and the Creator who made them.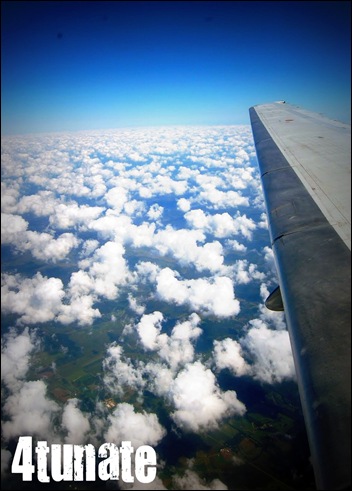 Psalm 19:1 "The heavens declare the glory of God; the skies proclaim the work of his hands."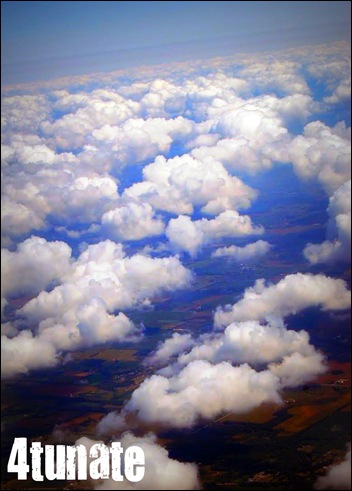 Psalm 96: 11-13 "Let the heavens rejoice, let the earth be glad; let the sea resound, and all that is in it;  let the fields be jubilant, and everything in them. Then all the trees of the forest will sing for joy; they will sing before the LORD, for he comes, he comes to judge the earth. He will judge the world in righteousness and the peoples in his truth."
Genesis 1:1 "In the beginning God created the heavens and the earth."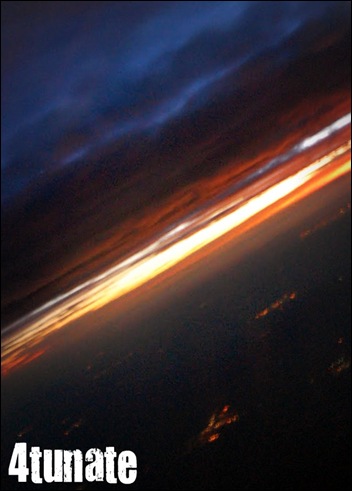 Deuteronomy 10:14 "To the LORD your God belong the heavens, even the highest heavens, the earth and everything in it."
What has recently caused you to stop and reflect on the awesomeness of our Creator?
QuatroMama
This post is linked to Seven Clown Circus Wordful Wednesday.