Homecoming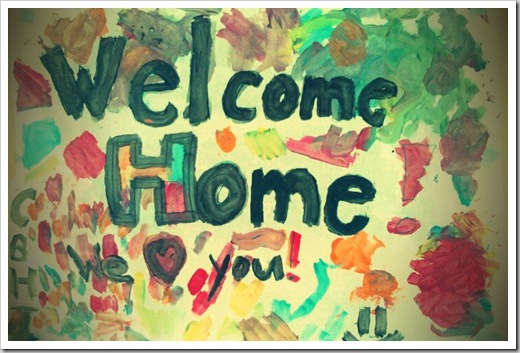 This homemade sign hung over our fireplace as we quietly snuck in late Sunday night.  Brad and I were able to escape for a long weekend of bliss, that was accompanied with a strange mixture of emotions. I've never longed for home so much, but yet been so refreshed to be away.  There's much I look forward to sharing, and much I will simply cherish in my heart.
Thank you for your patience as I get acclimated to reality once again…I should have a post up sharing more details soonish. 
So thankful for you all!
QuatroMama