Multiples and More Design a Blog Button Contest
It's been a whirlwind of a week so far, but I wanted to quickly post and tell you about a fun contest Multiples and More has going today (not just for mothers of multiples).
Most of you know that Brad lost his job last fall, and has been working on starting up a media design business.  He's been able to work on a variety of different projects since launching 4tunate Design, from designing interactive maps to 3D fly thru animations of future commercial properties, to twitter pages. We're truly hoping it will become a full-time income in the near future, but we are learning to trust God more and more while we wait and see! 
It's been such an amazing thing (although difficult and scary at times) to watch God provide for us during this time.  He IS and continues to be faithful!
I encouraged him to enter a contest at Multiples and More this week to design their new blog button.  I think it came out so FUN!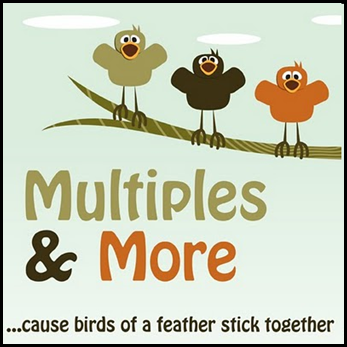 There's a TON of talent featured, so go vote for YOUR favorite!
QuatroMama