31 Things You May Not Know About QuatroMama
In celebration of my 31 years here on earth, I thought I'd share 31 Things You May, or May Not, Or May Not Care to know about me, Jen, aka QuatroMama. =)
1.  I love mushrooms. I love them so much that I search menus for things containing mushrooms and order based on that one ingredient.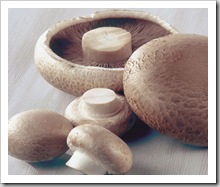 2.  I can talk sports better than almost any girl I know, especially college basketball or NFL football.
3.  I wear a size 3 shoe in KIDS. Brad calls my feet "hooves", because they are so small.  My wedding shoes straps were Velcro – No Lie!
4.  I played Sandy in Grease my senior year in high school. I "had me a blast"!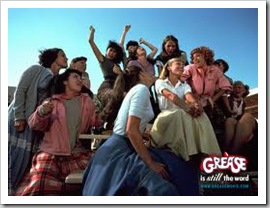 5.  I've never been able to nail down a favorite color.
6.  I'm very indecisive. =)
7. I met Brad when I was 4 years old trick or treating.  We walked around our town square together. I was an dressed as an Arabian and Brad was a Care Bear. What an odd couple we made!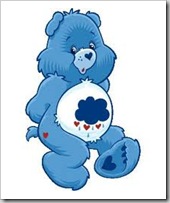 8. He ruined my Mickey and Minnie sweat suit in middle school by throwing walnuts at me.
9. We started dating my junior year in high school, and never broke up.
10.  My favorite desserts are ice cream, cherry pie, and chocolate sheet cake.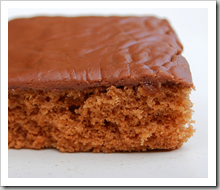 11.  I have never dyed my hair.
12. However, I once had permed bangs in middle school. Classy! (I'll spare myself the embarrassment of pictures for now.)
13. I have a bad habit of reading emails and not responding to them. I'm working on it…
14. I majored in Speech-Language Pathology at Butler University. Go Dawgs!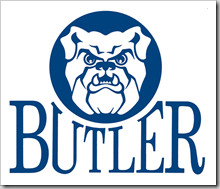 15. I've never eaten at White Castle. 
16. I've never broken a bone.
17. My favorite number has always been "4". =)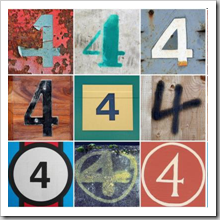 18. My favorite splurge is Cherry Coke.
19. My brother is also my pastor.
20. I would marry Target if I wasn't already committed.
21. I grew up on Mister Rogers' Neighborhood
, Little House on the Prairie
, The Cosby Show
, and The Brady Bunch
.
22. My favorite verses are Proverbs 3:5,6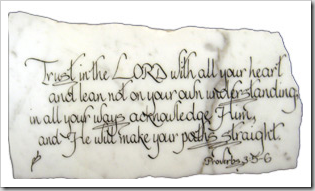 23.  I was voted "Best Lips" at my senior prom.
24. I used to drive a blue Cutlass Ciera named "Marge".
25.  My mother-in-law taught me reproductive health in 7th grade Home Ec.  Bet you didn't learn that from your mother-in-law!
26. My husband and I cheer for rival teams in basketball.  Our groom's cake was a "House Divided: Purdue vs. IU". Go IU!  
27. I've always been a Hoosier, resulting in my favorite movie being Hoosiers
.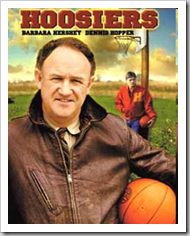 28. I only weighed 35 pounds in first grade.
29. I thrive on sarcastic humor.
30. I've never had grandparents, both sets passed away before I was born.
31.  I love things that are personalized, which brings me to…
My Birthday PRESENT for YOU!

I have a $50 Gift Certificate to Lisa Leonard Designs to giveaway!  Lisa designs unique, personalized, handcrafted jewelry.  I get lost on her site on a monthly basis.  Her style is so intoxicating – simple, yet stunning.  Brad gave me a necklace for Mother's Day and I get compliments on it nearly every day.  I was telling Lisa how much I (and others) enjoy my design and she offered this giveaway!

I know you won't want to miss out on an opportunity to own your own piece of custom jewelry, so here's how you can win:
1. Leave me a comment telling me which of my "31 Things" you relate to most.
BONUS ENTRIES!
2. Go to Lisa Leonard Designs and tell me how you would spend a $50 Gift Certificate to her store.
3. Follow me on Twitter and tweet,
"I'm celebrating @QuatroMama 's birthday by entering her @LisaLeonard giveaway http://bit.ly/9mlG8G !"
4. Become a 4tunate Fan on Facebook.
5. Become a subscriber of 4tunate. (Or let me know if you already subscribe.)
QuatroMama
This post is linked at No Time for Flash Card's Sunday Best.