Pumpkin Patch Tradition
I LOVE our family Pumpkin Patch Tradition. It's the outing I most look forward to in the fall.  I love seeing how much they've changed from year to year through pictures, and how they are starting to remember the orchard, drinking cider, and claiming their own little pumpkin.  You know what's funny?  They each know which pumpkin is their own and who's is who's among their brothers. I'm so glad we were able to pull off a late visit this year – just in time to carve!
This year's visit wasn't "perfect", however.  Henry got stung twice by a bee, and seconds later Clark had his entire sandwich eaten by the orchard owner's dog.
But you know what did turn out perfect?  These pictures that capture the wonderful memories of why we continue going back year after year.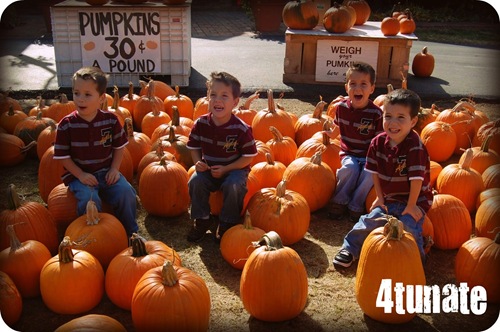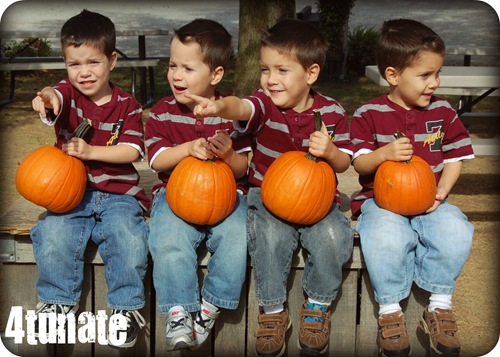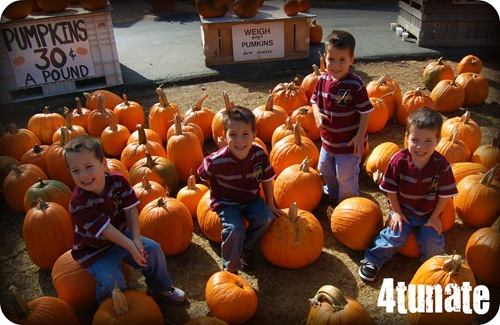 Want to see how much our pumpkins have grown over the years? Check out these past pumpkin posts:

PS I stumbled upon a crazy bargain for their Halloween costumes.  Can't wait to show you! Your input and creativity was stellar, by the way!   Whatever I don't use this year, I'm stuffing in my back pocket for next year! Thank you so much!