Christmas Hair Bows BOYS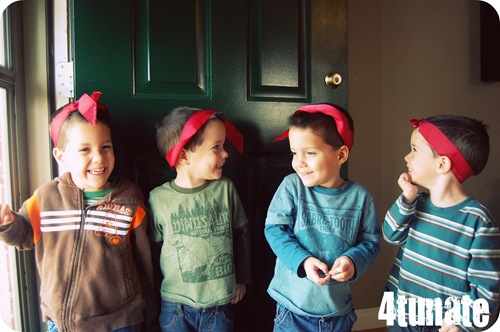 I opened some new towels I had been saving back last night while cleaning out our linen closet that were tied up in these nice crimson ribbons.  The next thing I know Brooks has one on his hair and says, "Look, Mama, I'm a girl!" Soon I had four little boys with bows on their heads, prancing around the room and laughing wildly.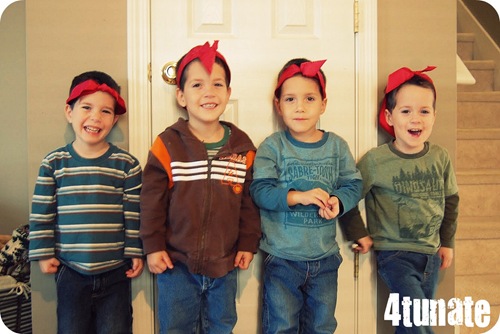 I cannot IMAGINE a house full of 3 year old girls as opposed to all boys.  My life would be filled with hair bows, dolls, and dress up instead of tackling, dump trucks, and rowdy ruckus. And although they might not rip out their jeans as often, or destroy things "accidently" as frequently…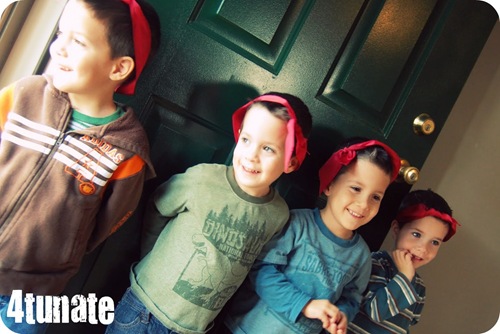 …taking a picture of their little noggin's with bows on them wouldn't be nearly as entertaining.