Kids Say The Most Embarrassing Things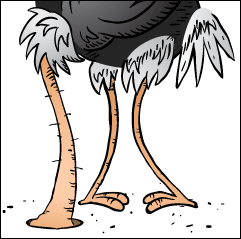 Oh boy! (Times Four!) We have officially reached the milestone where our boys are using their verbal skills to be brutally honest and embarrass us until we are red in the face.  Oh JOY!
Would you like examples?  I have plenty; All which took place within a 24 hour window.
Brooks: Peaked over the booth and looked at the people sitting directly behind us at a restaurant and loudly exclaimed, "Mama, I saw an ANGRY man!" To which Clark argued that he did not see an angry man because Jesus didn't make angry people.
Henry: After finishing that same meal, a busboy came over to clean our table. A friendly Hispanic man asked if we were finished with our plates.  Henry announced that the kind man cleaning up after our mess didn't talk very good. To which Brad explained that bilingual people have much higher language skills than we do!
Isaac: While riding in a shuttle van, Henry told Brad that the driver (who did have some pretty wild hair) needed a haircut.  Brad quickly covered for him, and small talked with the driver who explained that he just had gotten a haircut.
Clark: After spotting an overweight woman entering the bank, Clark innocently and confidently told his brothers that the lady had a baby in her belly.
We are now entering a hysterically mortifying age with these boys.  Who knows what's going to come out of their mouths next! I'm thinking age four will provide a book's worth of embarrassing quotes from our family!
What about you? Do you have any embarrassing stories to share of how your kids have embarrassed you lately?  Or perhaps how you made your parents want to hide their head in the sand back in the day?