Share Your Christmas Card Link Up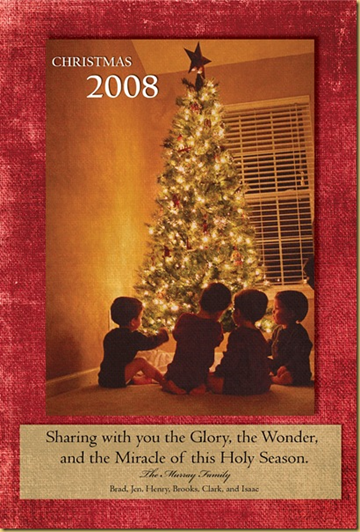 Our Christmas Card for 2010 is still in the works (as in I hope it makes it to the post office before 2011), but I can't help but fall in love with 2008's all over again.
I think it will always be my favorite.  It captures the magic and the simplistic child-like wonder of the Christmas season.  It was a spontaneous moment that turned into an unforgetable memory. 
I love getting Christmas cards, don't you? Let's exchange Christmas cards this year via The Interwebz. I'd love for you to link yours here if you're sharing it on your blog. (Just link this post to your post to this blog so that others can find it and link up as well!) If you don't have a blog feel free to describe it to us in the comment section!