Snow Angels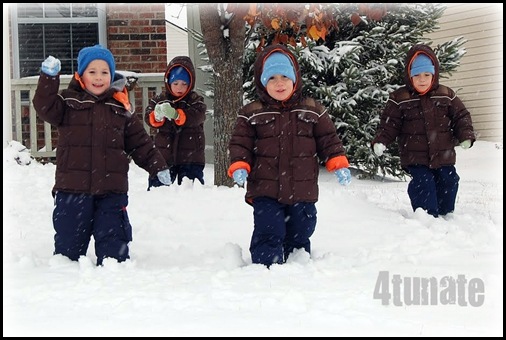 Okay, so they are FAR from angelic, but they do look so sweet and innocent in the midst of a winter wonderland. Well, except when they have snowballs in their hands.
I love these little bundles of cuteness…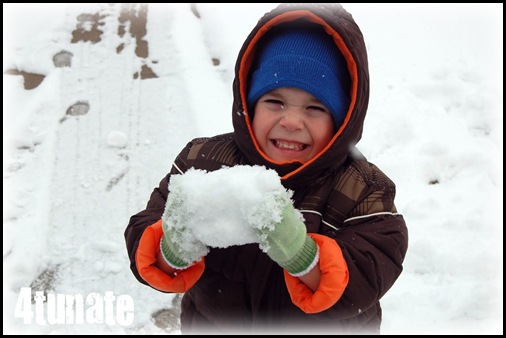 The way they crinkle their noses and squint their eyes as the snow falls…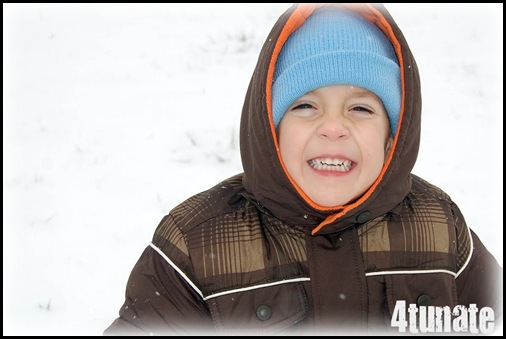 Their wide teethy smiles…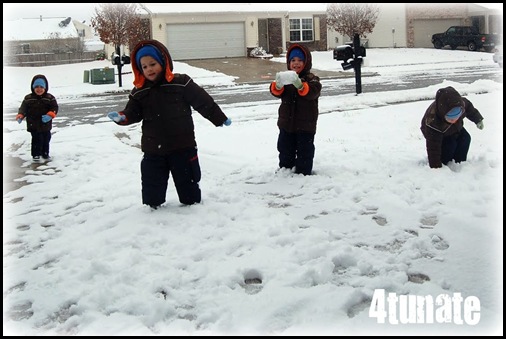 And the way that watching their delight makes me fall in love with this white magic all over again.
Do you sing "Let It Snow" while the flakes fall?  Loathe the thought of coats, hats, and gloves? Never seen it? What's the weather like out your front door?