Blissdom Bound…{hopefully}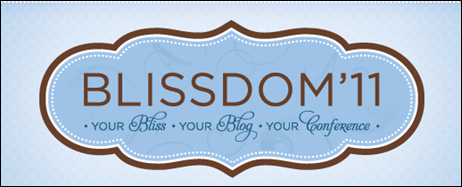 {Update: I Made It! Safe and Sound in the wee hour of the morning.}
I'm on my way to Nashville for the Blissdom Conference. I have the opportunity to represent Veggie Tales and a brand spankin' new site, Foodily (more on that in a post soon!) ,while engaging with other bloggers and brands. As Brad and I forge together in this creating a business journey have been able to use our social media knowledge in several business opportunities.  Needless to say, I look forward to a week end of learning, connecting, and a little FUN. 
The boys are in great hands with Brad for a couple of days, and will be getting extra attention from family as well. =)  Gonna miss those little Boogers!
Currently, I'm at Chicago Midway waiting on a flight that has been delayed 3 times so far.  However, it's still scheduled at this point, and that makes me happy, instead of the thought of cozying up to hundreds of strangers stranded here overnight due to these nasty winter storms.
At least I've got some great reads to pass the time…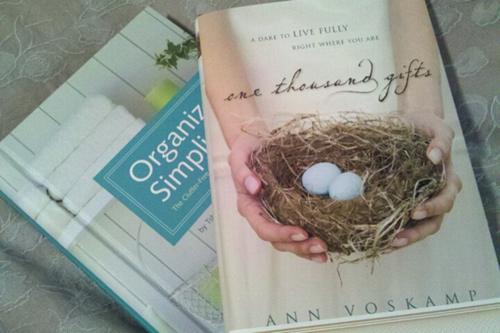 *Organized Simplicity by Tsh Oxenreider, one of the speakers at Blissdom, and *One Thousand Gifts by Ann Voskamp, who I'm privileged to call "friend". Want to dive in these pages with me?
Maybe delayed flights aren't such a bad thing…
So what are YOU reading right now?

* Indicates affiliate link to Amazon.com