Hillshire Farm Most Wanted Sandwich: "The Hoosier" + Coupon
Look I made you lunch!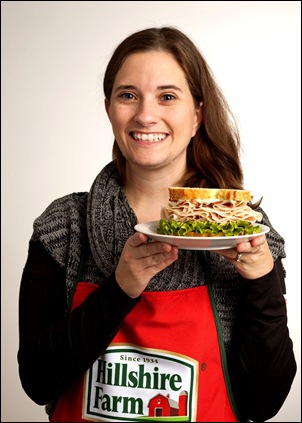 Doesn't it look scrumptiously fresh?  It's nicknamed "The Hoosier" and it's competing for the "The Most Wanted Sandwich" on the Hillshire Farm website. It's Turkey, Cucumber, Crumbled Bacon, and an Avocado Ranch spread on Sesame Seed Bread.
I put together this creation at the headquarters of Hillshire Farm last month, and joined up with 14 other bloggers who are competing for this title.  It's a fun, friendly competition, but the BIGGEST incentive is the winning sandwich creator will receive 5k for the charity of our choice, as well as personal cash incentive.  Blows me away! 
So where would our money go if we were able to gain enough votes? 

To a ministry close to our hearts, Three Angels Relief in Haiti.  Three Angels is a medical, educational, and orphan care facility that is making a powerful impact in this impoverished nation. Our church has been partnering with organization, prior to the earthquake, and we have the opportunity to become more personally invested. Their facilities were damaged in the earthquake, and will be relocating and rebuilding when God provides the funding.  Brad and others will be donating their time and talents to help with the planning and design of the new location. Our church will be sending a team for construction and instruction this May.
How awesome would it to make a significant impact financially towards these efforts?  We would LOVE your help!
It only takes a click or two, and in return you will receive $2 in coupons for Hillshire Farm Meats!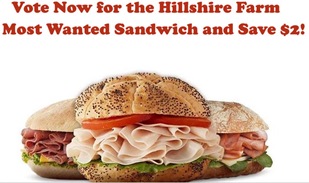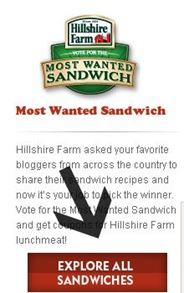 ~ Go to Hillshire Farms site www.gomeat.com
   ~ Click on The Most Wanted Sandwich Promotion and the Explore All Sandwiches Button
   ~ Scroll through to Find "The Hoosier" Sandwich (see preview below)
   ~ Vote
   ~ Print off your $2 in coupons!
We would love for you to share this through the Facebook button on the site, email this to this post, etc. to help spread the word and be able to financially give in a BIG WAY to 3 Angels Relief during this time of need! You can vote daily (but only get the coupon once) until March 20th, so I might remind you between now and then. 😉
Thank you in advance for your efforts.  We are so thankful for our online family who go to bat with us as we creatively try to impact our world around us!