Extending Grace…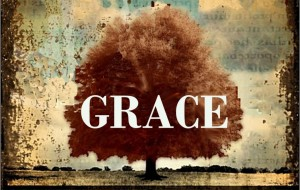 My husband called into a Christian radio broadcast last week that was discussing infertility treatments.  It's a hot topic in most every circle.  And while most of their discussion was accurate, some of the callers and their opinions were misinformed and offensive.
It's so easy to do: To make judgments, form opinions, talk at great lengths about topics that haven't stared you in the face.   Making calls on hypothetical topics is so much simpler, isn't it?
But sometimes those hypothetical ponderings become raw realities. Unexpectedly, the rubber meets the road.  You must do something – even doing nothing is a direct response. Behind every difficult situation lies an untold story and most likely a series of agonizing decisions. 
Millions of women are prescribed medications to treat infertility every year, yet very few of them result in a multiple gestation. For many of them, their struggle remains private, even after a successful pregnancy. No one is peppered with questions of how they got pregnant in a singleton pregnancy.  It would be completely inappropriate to ask such questions. However in our circumstance, what we believed to be "conservative" efforts resulted in a rare blessing of quadruplets, which means that the infertility label is permanently tattooed on our foreheads for all to see.
As a result, our private lives have become a topic of conversation with strangers with inquiries like,
"Did you put in 8 eggs like that Octomom?"  "I guess you weren't so infertile after all, huh?" "Guess that teaches you what to pray for…" "They aren't natural, are they?"  "Did you do that In-vee-ter-row?" 
And while it's often difficult to smile and nod, and attempt to be gracious to those who have never felt the deep pains of infertility as they cast judgments upon your past decisions, it becomes even more painful when these darts are thrown at you by fellow believers.  Ephesians 4:29-32 is forsaken.
It's disappointing, discouraging, and sometimes defeating.
There is a duty to stand for truth and to voice convictions on Biblical mandates. Lying, stealing, murder, adultery, honoring parents, coveting – these are areas where we must not compromise. However, there are times that I think we forget to extend grace, especially when facing interpretive issues and personal convictions.  Often we get so entirely consumed with our position, that we fail to see the lives behind the decision.
Regardless of our past decisions, the crux of the matter is we now have four lives that are a blessing, not a curse.  We celebrate life, and we live in thankfulness for the gifts of life we have been given.  Our joy cannot be smothered.
And as a result, we are reminded to extend grace to others walking a difficult road…